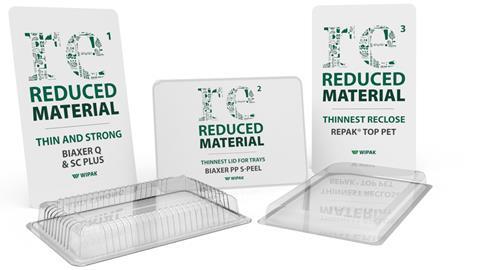 Josefina Pönkkä, communications and marketing coordinator, Wipak Group updates Packaging Europe on how they have been adapting to and coping with the COVID-19 crisis.
Since the COVID-19 pandemic outbreak three months ago, teams across Wipak have shown team spirit, perseverance, courage, commitment and have gladfully helped each other out. On top of this, we have ensured the ongoing supply of materials to protect people's goods and livelihoods. We have worked hard and have gone above and beyond.
These are worrying and difficult times, and it is great to see how quickly everyone in Wipak made the choice to not just double efforts to serve society, but to do so in new, creative ways.
At Wipak we adapt, we change, we lead. We are also pioneering new ways to reach our customers and will soon be showcasing our first ever virtual product launch. This new, digital format will offer our customers an interesting, cutting-edge preview of our latest sustainable packaging innovations.
So, what will we be sharing?
An explanatory video for each sustainable product category will be posted daily on our LinkedIn page at 11:00CEST. For example, we want to let our audience know that we can produce flexible thermoforming films that are 25% thinner than conventional films with our state-of-the-art coextrusion technology. Our ultra-thin lidding film, BIAXER Q 35 XX AFM, which can be roto or flexo printed, can be combined with a wide range of bottom films, ensuring excellent product safety. BIAXER 35 XX PP S-PEEL AFM is the thinnest lidding for PP-trays, enabling 30% material reduction, excellent barrier properties, and antifog function. On top of this, it has a 15% lower CO2 footprint, compared to the standard 50 µm film.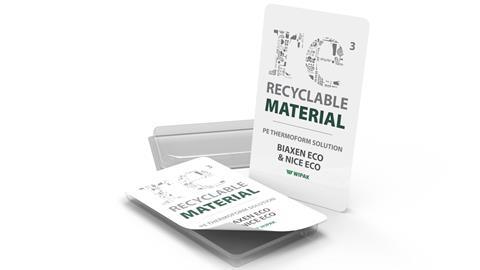 Our latest and thinnest lidding solution, REPAK® TOP 65 XX PET, offers a 20% reduced thickness (compared to standard film with 80 µm) and a CO2 footprint reduction of 15%. Our priority is avoiding product wastage through packaging concepts which are tailored to each customer's requirements, whilst also ensuring that the efficiency of the customer's production process isn't compromised with the new recyclable solutions.
Our latest mono-material film, BIAXOP ECO 70 XX XPP, is recyclable and has excellent transparency, with an integrated barrier layer for an exceptional level of product protection. This film has a similar CO2 footprint to BOPET/PE films, which are widely used as lidding or flow pack film, but consists of 90-95% PP. We also have a new product family called BIAXEN that is PE-based with 90-95% of PE. Flexible PE films are collected for recycling in many EU countries already.
The latest products in our coextruded product family, NFO (Nordform), are the so-called NFO ECO products, with a thickness range of 60 to 400 µm. NFO ECO products are PA-free and have high barrier properties, a reduced CO2 footprint, and are adhesive free.
Another product addition is PAPER TOP® PD QR 90 XX, which incorporates 60% renewable materials and boasts 42% less plastic. The packaging can be recycled and, in several countries, it can be disposed of directly in the paper bin (e.g. France, Italy, Sweden, UK).
Our updated sustainable product portfolio is fully available from May 7th at: