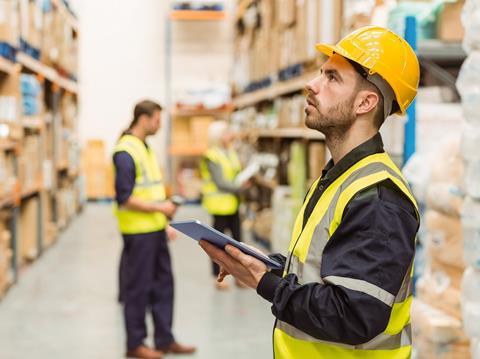 As retailers around the country start to prepare for the seasonal scramble, Antalis Packaging is advising businesses to beware that when it comes to packaging, the majority of costs are hidden beneath the surface.
Each year most retailers will start preparing for the lucrative final three months, largely coined the golden quarter, as early as mid-summer being the period in which many will make over half of their overall annual sales. However, with recent years having seen the emergence of a distinctive retail shift with Black Friday activity generating 28 percent more orders than the traditional key Christmas period last year1, the onus is on retailers to get their operations in order for an even earlier retail rush.
Coupled with this, in 2017, with the legacy of Brexit overshadowing the economy, a rise in the price of imports, and the impact of minimum wage rises for workers aged 25 or older, plus the government's 'apprenticeship levy', retailers are also facing huge pressures on controlling costs.
In response, Antalis Packaging is warning retailers about the 'iceberg effect' in a bid to help them save money on their packaging while ensuring a seamless service during the festive frenzy. The company has coined the term to highlight that, like an iceberg, the majority of packaging costs lie beneath the surface and that failing to understand these can result in businesses making decisions that are a false economy.
Stephen Herring, key account manager for packaging at Antalis, comments: "The traditional retail dynamic of demand building up to Christmas has been dramatically altered with a host of opportunities that have created a much earlier surge of pre-Christmas shoppers. This means that retailers must be prepared for a seasonal spike in demand sooner than ever before – and getting their packaging operations in ship-shape order is key to delivering a successful retail period.
"When identifying the cost of packaging many will only see the two most visible elements; packaging materials and packaging machinery. However, there is a host of hidden costs that retailers can look to optimise, delivering efficiencies and reducing costs ahead of the retail rush.
"For many, for example, the inclination may be to recruit more staff in order to keep up with demand when the reality is that by investing in alternative solutions such as self-erecting crash-lock boxes for faster operative packing or automated machinery, they may be able to speed-up operations negating the need for extra support.
"Equally, storage costs can be improved by ordering smaller volumes for regular delivery as you need them - not only does this free up valuable warehouse space, it also means packaging materials won't get grubby while in storage.
As a business committed to helping customers perfect their packaging, Antalis offers a free smart audit whereby a packaging expert will visit a site and make recommendations for improvements. This has already made a big impact on customers so far, with one being able to reduce the cost to pack items by a huge 70% following the introduction of a semi-automated pallet wrapper. Another customer was able to downsize their warehouse by as much as 30%.
"As with many business disciplines, we want to remind companies that there is more to packaging costs than meets the eye and going for the cheapest option, ultimately, is often a false economy. To help retailers improve their packaging operations we offer a free packaging audit, which can identify those costs below the waterline. We invite anyone looking to save costs to challenge us to find the right solution for their business."
More info: