Sustainability Awards 2017 winner: Weight Reduction
Jindal Films, Multiple downgauging initiatives
Jindal Films Europe scoops wins the 'Weight Reduction' category thanks to its sustained and broad efforts at downgauging. Over the past year several initiatives have been undertaken in both flexible packaging and labelling segments, resulting in reduction worthy of celebration.
Label-Lyte™ LLC films combine the properties of polyethylene and biaxially oriented polypropylene. These bi-oriented hybrid polyolefin films offer significant weight reduction opportunities versus traditional PE labels used in self-adhesive technology. PE self-adhesive labels are commonly used in the personal care and food market segments because they conform to complex shapes and can potentially be squeezed without the labels wrinkling or darting. Label-Lyte™ LLC films offer brand owners a new solution to replace PE labels with the additional benefits of the clarity and stiffness inherent to OPP.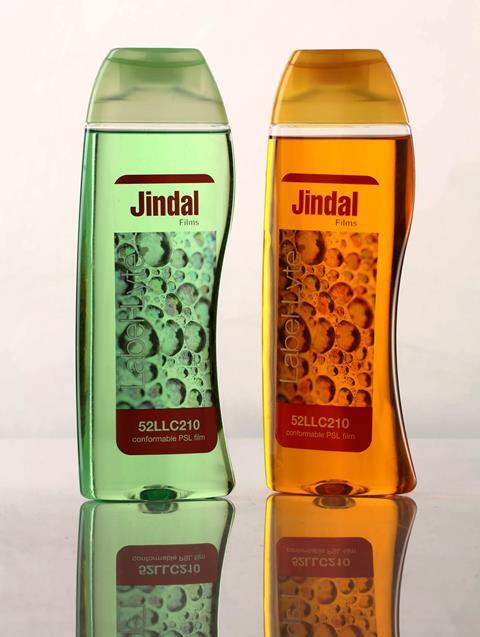 The Label-Lyte™ LLC 52 micron film is an excellent example of the sustainability contributions that can be achieved. It can reduce plastic label weight by 40 per cent compared to a traditional 85 micron PE film. Because it is a polyolefin material, it can also be recycled with other polyolefin containers or separated by density for PET containers.
A second recent project has seen Jindal Films improve seal performance with BICOR™ SUP films, which provide improved seal strength and integrity. This effectively bridges the gap between conventional OPP films and cast PP or blown PE films. The high TD Modulus, compared to PE or PP films, enables the sealant to be downgauged 20-30% while maintaining good seal performance and machinability.
Most recently, Jindal Films introduced SealTOUGH™ films, which are designed as a substitute for PE films in general packaging applications on most pack formats. The range of biaxially oriented polyolefin films provides the equivalent seal performance of PE blown films but with the added benefits typically only associated with oriented films. Outstanding puncture resistance, good elongation resistance and high clarity are benefits enjoyed by customers in all kinds of markets ranging from frozen foods to cheese, from dry snacks to dehydrated food and beverages. SealTOUGH™ XE400 can be used to downgauge PE films by up to 40 per cent to lightweight the packaging structure. The latest developments include white and metallised aspects that deliver a barrier to light, gases and moisture for structure simplification.
"Our sustainability strategy is built on a thorough understanding of the impact of our business and a short- to long-term commitment to making positive contributions to the reduction of our carbon footprint," Jindal commented. "We achieve this in various ways. As well as our relentless effort to reduce waste and energy consumption at all our facilities, our Technology team is continuously developing lighter and easier to recycle materials."