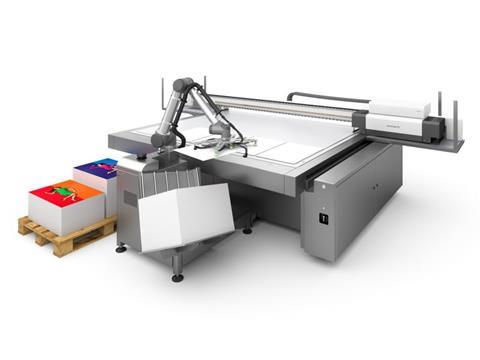 swissQprint, manufacturer of large-format UV inkjet printers, is presenting its products at Fachpack 2018. At Stand 520 in Hall 8, live demonstrations will show production solutions for displays, personalised limited lots and prototypes.
The company's Swiss-developed and manufactured large-format printers are also gaining traction in the packaging community, as they are a good fit for industry requirements. One example are prototypes: swissQprint systems deliver near-offset print quality. They also offer possibilities for finishing as their nine freely configurable colour channels can be equipped with effect varnish or white in addition to the standard process inks. Or with light colours for nuances and orange, green and violet spot colours.
Digital printers are the ideal means of production for small quantities or for personalised items of packaging and displays. swissQprint machines are impressive in terms of productivity: the maximum output of the Nyala 3 model, for example, is 206 square metres per hour. And the printer is at work non-stop if tandem printing mode is used. This eliminates waiting times because printing alternates between the front and rear zones of the printing table. Like this, limited lots can be processed quickly, and if requested, automatically, with Rob, the optional loading and unloading robot. Furthermore, swissQprint systems integrate seamlessly into print-and-cut workflows.
Find swissQprint in Hall 8, Stand 520.