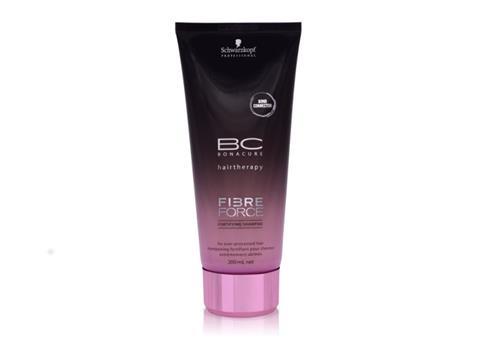 Every year the European Tube Manufacturers Association (ETMA) awards the "Tube of the year" in the categories plastic, laminate and aluminum tubes including prototypes.
This year TUBEX Wasungen GmbH secured the award in the category plastic tube with "BC Fibre Force", manufactured for Schwarzkopf & Henkel.
Through the interaction of the coloured sleeve, different printing techniques and hot foil stamping emerges an aesthetic and premium form of packaging.
The coloured and semi-transparent sleeve displays a smooth gradient, which has been printed by off-set print in two colours.
The high opacity at the seam enhances the contrast to the printed brand name and the transparency towards the cap offers the customer a glance at the high-quality filling. To enhance the premium look and to protect the print a high gloss varnish was applied. The black and white text has been printed in silkscreen print. "This printing technique makes sure that even with smaller fonts in vigoures coulours the text is easy to read", explains Jochen Braun (Managing Director), "and the silkscreen print adds a haptic element for the customer as well."
The design is completed with a hot foil stamp print, which completes the overall high-class appearance of the tube. The matching colour of the metallic cap makes this tube an eye-catcher at the point of sale.
More info: