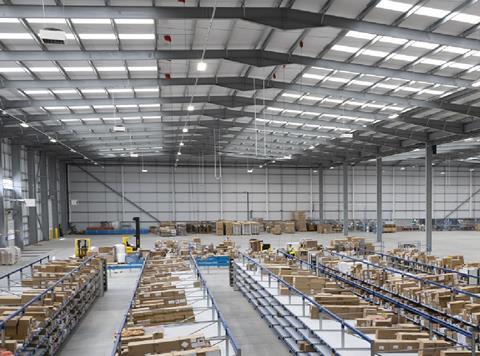 PFS
Joe Farrell, vice president of International Operations at PFS, whose core market is the health and beauty sector adds, "In our mind air is cost. Besides equating to a bad consumer experience there is no need for our clients to pay to ship air. We have systems which use all the dimensions of the product we are packing and, if combining multiple items in a box, it chooses the correct box size based on this to limit the amount of wasted space."
Asides from reducing the shipment of air, lengthening the life of reusable packaging is also key to efficiently packing products. Paul Terry states there is no point deploying a reusable system when you are only going to get a couple of uses from it:
"The systems we bring to market have shelf lives of over five years and expect to have many uses per year over their lifetime. This really reduces the material impact of shipping. The next stage is to look at how we make efficient return systems so that we move empty packaging as least as possible and are looking to build networks of shared interests in order to do that."
The sector look set to support accelerated deployment of reusable packaging systems, across a range of sizes from bulk shipments to smaller parcels.