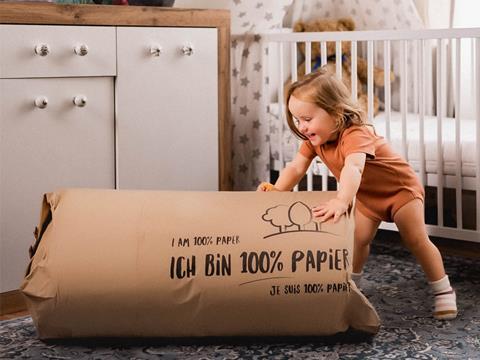 Conventional packaging in the mattress, bedding and upholstery industry has relied heavily on plastic materials. In the latest edition of the Spotlight, Mondi tells us about its 'breakthrough innovation', the Protector Bag ExpandForm, poised to reshape the industry. This paper-based solution heralds a new era of sustainability, adaptability, and convenience in the world of mattress packaging and delivery.
Sustainable mattress, bedding, and upholstery packaging
The Protector Bag ExpandForm is an alternative to traditional packaging methods and addresses the demand from consumers for more sustainable packaging. It introduces a flexible and recyclable solution that significantly reduces the reliance on unnecessary plastics in the mattress, bedding, and upholstery industry.
Mondi's commitment to sustainability goes beyond the product itself. The Protector Bag ExpandForm is made from Mondi's strong kraft paper, which is made from responsibly sourced and renewable resources.
One of the most compelling features of the Protector Bag ExpandForm is its adaptability and product protection. This innovative solution is designed to accommodate mattresses and bedding of different sizes while ensuring a secure closure. This adaptability allows manufacturers to serve different markets and offer customised packaging solutions for each product, which makes it ideal for e-commerce applications. By eliminating the need for excess packaging material, this approach increases efficiency and significantly reduces waste.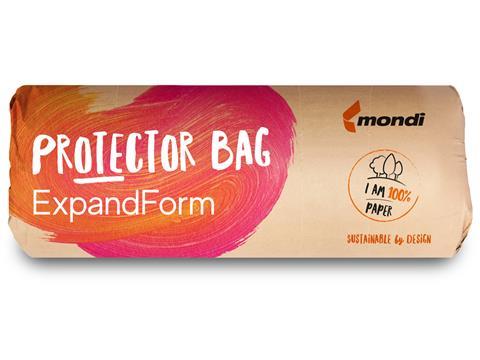 Protection, efficiency and a great customer experience
Mondi's Protector Bag ExpandForm is puncture resistant, ensuring the protection and integrity of the mattress during transport. The kraft paper enables customised printing, allowing brands to project a professional and visually appealing image. This dual benefit reinforces brand identity and customer perception during the 'unboxing' process.
Another feature of this innovative packaging is its breathability. Unlike conventional plastic packaging, the Protector Bag ExpandForm has breathable layers that allow gases to escape. Maintaining product quality is critical to meeting customer expectations and minimising product returns.
Protector Bag ExpandForm offers a significant advantage in terms of space efficiency during shipping. The packaging does not stretch. Unlike plastic alternatives, this ensures it remains stable during transit. Since it remains a uniform size, it maximises packing efficiency and reduces both shipping and storage costs. Protector Bag ExpandForm also reduces the need for secondary packaging during delivery and further minimises the environmental impact associated with excess packaging material.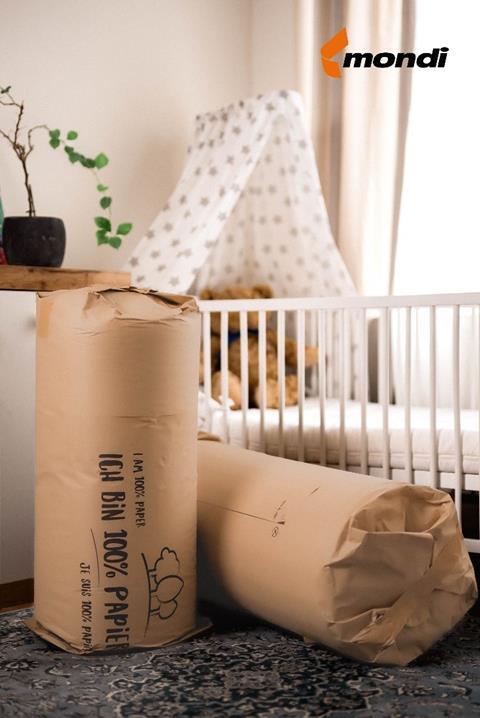 This packaging solution has been developed with the end consumer in mind. It meets the preferences of environmentally conscious consumers and offers a sustainable and responsible packaging solution. It also simplifies unpacking and makes it effortless for the end consumer. It promotes responsible disposal practises, contributing to a better world.
Max Melzer, sales developer of Protector Bags at Mondi says: "Protector Bag ExpandForm represents a remarkable advance in the mattress, bedding, and upholstery industry. It effectively addresses the critical issues related to plastic waste, adaptability, and sustainability, while improving brand image and customer satisfaction. Mondi is proud to launch this innovative and sustainable packaging solution that enables mattress brands to enhance their delivery experience. The era of mattress packaging has been redefined and Protector Bag ExpandForm is at the forefront of this transformative journey to a more sustainable and efficient future."
Find out more about Mondi's ProtectorBag ExpandForm here.
This content was sponsored by Mondi.