The direct health implications of the COVID-19 pandemic are clear – it has caused a million deaths and over 34 million infections worldwide. However, above and beyond these immediate threats to health, EUROPOL and EUPIO are reporting a troubling uptick in cases of pharmaceutical counterfeiting.
And, just as it always has been, the packaging industry is on the frontline of this battle. We spoke with Pete Smallwood, business development manager at speciality security printer and IHMA member Eltronis, to unpack the threat that COVID-related counterfeiting poses to society, as well as the steps that the industry is taking to combat the trend.
---
PE: Has the COVID-19 pandemic led to a rise in pharma counterfeiting?
PS: Yes, we have seen a 20% increase in enquiries for brand protection and track and trace solutions since the outbreak of coronavirus. The majority of these new enquiries have come from the pharmaceutical sector, reflecting the rise in public demand for immunity and health protection against the virus.
The significant growth in enquiries we received followed the recent warning about counterfeit goods from Europol and EUIPO, particularly regarding the international trade in fake pharmaceuticals, which is estimated to be worth in excess of $4bn.
PE: What has driven this rise? Has the shift to e-commerce channels affected it in any way?
PS: While online sales and e-commerce do allow easy access to the supply chain for counterfeiters and the distribution of goods direct to consumers, these are not the only channels and reason for growth. We have also seen requests from companies where their medicines have experienced counterfeit through traditional distribution channels.
Indeed, it has meant that, in some markets, medical professionals have stopped prescribing certain medications due to the risk of counterfeits and their inability to ensure that their patients will receive genuine products.
PE: What are some of the dangers associated with pharma counterfeiting – both from a health and a business perspective?
PS: Obviously, no one wants to deliberately source counterfeit drugs; at best they are a poor imitation of the real thing, at worst they have ingredients that are harmful and in certain circumstances can be fatal.
While the financial figure is widely reported and its consequent impact on pharma revenue is easy to understand, what we do not often get to appreciate from the media is the human cost of counterfeit medication. The consequences range from unique medications being withdrawn from use due to the loss of trust in the brand, to patients not recovering from otherwise easily treatable conditions.
In short, it is easy to put a number on the volume and cost to the bottom line from counterfeits, but the impact to the end patient is often far greater and much more difficult to place a value on.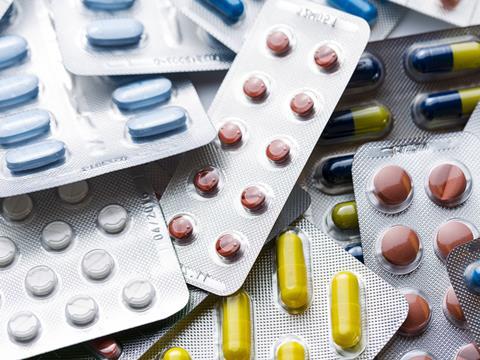 PE: What techniques/tactics are counterfeiters using?
PS: These vary and it is difficult to define in general as counterfeiters will look at different routes to try and identify the security technologies in use by brand owners on their products. Often, they will only look at the techniques that enable them to 'pass-off' their counterfeit goods as genuine after a quick check.
Therefore, having a variety of overt, covert, forensic and online technologies is often the best approach from brands looking to add depth to their validation of genuine products.
PE: How has the industry reacting to this rise – what techniques/tactics are companies putting in place?
PS: As an example, Eltronis use holograms as part of a layered approach to the security offered to customers. They offer a highly visual and sophisticated security technology that can be integrated into a wide variety of label and packaging applications for identifying genuine products.
What is clear however is that a range of technologies and measures are often best for brand-protection strategies. These technologies should of course link to the specific issues faced by a brand. For example, the tampering and replacement of genuine products will require very different solutions to an issue of dealing with grey imports, however once the problem has been clearly identified, building a holistic and defined approach will provide the most impact.
Increasingly we are also seeing the integration of online technologies such as our in-house track and trace system. This works hand-in-hand with the physical security and allows consumers to use a standard smartphone to deliver authentication and product security, alongside delivering consumer engagement to brand owners.
PE: Could the industry be doing more to combat this trend?
PS: Yes, the use of improved security features incorporated into effective closure systems that are also easy to open and tamper-evident is a good example of an integrated product that delivers multiple security benefits to a brand.
PE: Looking ahead, what learnings can the industry take from its experiences in the past year?
PS: Globalization and the continued growth in internet sales mean the challenge of counterfeit goods will remain long after the end of this year and the pandemic. The need for multi-layered protection technologies that can be easily and effectively integrated into packaging, will become increasingly important as a means of securing pharmaceutical brands and their reputations.
In addition, the pharma industry needs to actively engage the end customer more in product authentication. By helping the public validate genuine products more easily, using both physical and online tools, we can better fight the ever-increasing rise in fakes over the next few years.