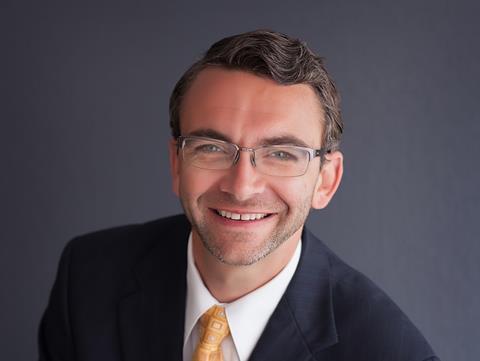 Eric Hiser, VP technical at the International Safe Transit Association explains how packaging testing is evolving to replicate ever-changing supply chain hazards.
Efficiency has been an ever-present challenge for packaging manufacturers and any brand that uses packaging to move and sell goods. Although important, packaging is an overhead that companies have always been keen to reduce to either improve margins or lower selling prices. Now, the efficiency challenge is intensified as the world of retail supply chains shift in response to changing consumer demands. Consumers don't just want goods cheaper, they want them quicker.
The increased pressures placed on time and costs needs to be considered before a packaging solution is specified and then regularly reviewed to ensure it remains the best-fit. For this reason, packaging design and performance tests are changing as quickly as the consumer demands impacting supply chains.
Meeting modern demands
Eric Hiser, Vice President at the International Safe Transit Association (ISTA), commented: "A recent global report from Tetra Pak suggested that super-fast online food deliveries arriving within ten minutes could be widely available by 2025. This seems remarkable, but entirely believable when we consider the current fast-growing ecommerce trend of same or next day deliveries.
"Moving goods quicker is a major opportunity and a challenge for companies. Speed satisfies sales demand but exposes packaging to a whole new series of hazards. These need to be properly tested in a controlled environment if businesses want to realise efficiencies in the real-world."
Not-for-profit organisation ISTA works with companies around the globe to optimise their packaging solutions and has spent the past 80 years developing robust testing. It is constantly refining its testing procedures to enable companies to effectively recreate modern supply chain scenarios.
Eric continues: "As companies aim to move more goods at shorter notice, many individual products will be packed into a master box known as an over box. The products will be either packed in this box in their individual retail packaging or with some dunnage such as air cushions to block and brace to stop items moving about and being damaged during transit.
"Over boxes can include several of the same products packed together or it can see multiple different products packed alongside each other. This can mean product shapes and weights vary, and solid products also packed alongside liquids. Tests need to recreate these variables."
Make sure tests stack up
As well as recreating transit scenarios for changing ecommerce fulfillment, tests need to replicate changes to handling and storage. Previously, when working to three or five-day delivery lead times, companies had more control over the movement of goods. They could stockpile similar items in designated parts of a warehouse and then move these together once a sufficient level of orders had been received.
Eric Hiser adds: "Shorter delivery times mean that constant access is required to goods, which can lead to the multiple stacking of pallets. This is either done to free-up floor space to allow greater movement of items or because products are moving out at such a quick speed. This stacking alters the compression placed on packaging as well as the types of shocks that it'll be exposed to.
"As well as stimulating the downwards pressure of palletised loads, testing needs to recreate clamping – a compressive horizontal force. This force has varying impact and speeds than typically associated with top-to-bottom stacking compression. Testing must recreate stacking and compression from any orientation, regardless of how the load will be shipped."
Continuous improvement
With distribution times becoming shorter, costs of moving each individual product could quickly escalate, while consumers expect to pay less or nothing at all for delivery. Companies will worker harder to improve supply chain efficiencies, with packaging increasingly coming under the cost-saving spotlight.
It is at this point that testing becomes imperative, either to review the current packaging solutions in place to ensure they're still appropriate in changing supply chain conditions or to ensure that any changes aren't a false economy.
Eric Hiser concludes: "We're constantly working with companies to adapt tests so that they're representative. This means controlled environments can be used to constantly improve and optimise packaging solutions that deliver efficiencies. Companies can realise savings through reduced product damage and improved customer satisfaction."