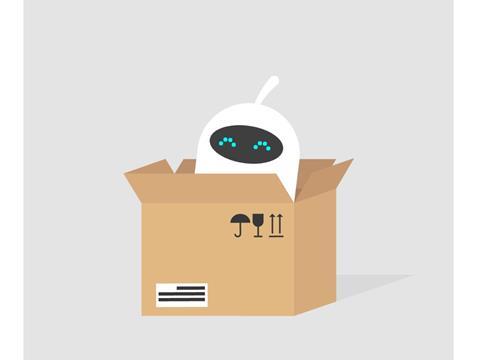 Libby White caught up with Eef de Ferrante, director of the World Congress on Active & Intelligent Packaging, in anticipation of the event held on 19-20 November 2018 in Amsterdam.
Can you tell me what to expect from this year's congress?
In the past we have shown and demonstrated new technologies with a focus on explaining their potential and how brand owners can leverage on these solutions.
This year we are letting the brands do the talking. We will hear user cases and discuss what has worked for them.
Active and intelligent packaging has been discussed and in development for a long time and many people have been sceptical about its potential and adoption by the industry.
This year will prove that active and intelligent packaging is happening. I am very proud of these developments.
What are the main developments disrupting the industry and addressing key trends?
Taking a closer look at our programme this year includes user cases, for example Paul Butler, senior product manager ThinFilm electronics will be presenting a case study whereby Kilchoman replaced conventional neck-tag booklets with Thinfilm's NFC interactive neck-tags for its Machir Bay and Sanaig whisky - creating a digital touchpoint that transformed each whisky bottle into its own marketing channel.
Rob Hollands, Managing Director of global agency Anthem explores the way consumers are engaging and expands on the opportunity that is connected packaging - showcasing the agency's connected work for FMCG brands Nestle KitKat and Fanta.
Solutions are now being implemented to help combat waste and prevent food waste- another strong focus we will be exploring. Our congress will show how the technology can be applied to achieve extension of shelf life, reduction in waste, and efficiency in the supply chain. In my opinion, the environmental issues we face can be solved by advancements in technology and implementation in the packaging industry.
I strongly believe active and intelligent packaging will make great changes to these issues. For example attendees will hear about insights and results from a Recycl3R H2020 project and a use case pilot launched in Spain based on a B2B service that facilitate the retailers engage with their customers by giving information about how and where to recycle every product and by giving rewards when they recycle them.
Our programme will open up interesting discussion for our audience who are already familiar with the technology and how it works- and are now asking- what is its potential and how can it make a significant impact on issues the industry is facing?
How has this sector developed over the years and what potential does this technology have to change the face of the packaging industry?
Our booths are fully booked this year and we have a waiting line of companies who wish to speak and exhibit at our congress. This sector is growing rapidly.
Active and intelligent packaging is contributing to the growing economy of direct to consumer brands. It has the potential to disrupt the whole economic model and perhaps that is why retailers are hesitant to adopt these technologies today.
Every year at our congress we present a challenge, previously hosted by brand owners such as Heineken and Pepsico. This year GlaxoSmithKline is excited to be hosting the challenge.
GSK will be challenging active and intelligent packaging companies to show how disruptive technologies can offer routes to better consumer interaction and engagement at retail shelf and via e-commerce channels. In addition, the healthcare giant will be asking how A&IP can add value, compliance, interactive packaging platforms with artificial intelligence, personalisation, with localised alerts on allergen and pain triggers for instance, all the while maintaining a context of a sustainable environment.
Around 15 AIPIA members will have the opportunity to pitch their solutions. This is always an exciting part of the event and I always say to members- if you cannot pitch in four minutes- then it is probably not a good idea!
Even as recently as two years ago there was a huge buzz around active and intelligent packaging but there was an opinion that it would never take off.
If Heineken, PepsiCo, Bayer and GSK are interested in its potential- nobody can tell me that is still the case.