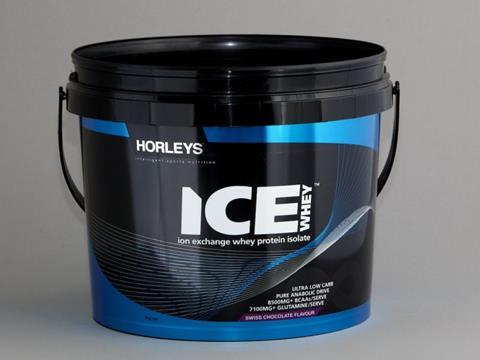 Taghleef Industries (Ti), one of the largest global manufacturers of specialized films for the packaging of food and non-food products, labels, industrial and graphic arts applications, have announced that it will be attending Labelexpo 2017 from 25 - 28 September in Brussels.
Taghleef will be located in Hall 5, Booth C40, displaying an unparalleled selection of BoPP films.
"We are excited to showcase our high-quality Specialty Label Films at Labelexpo Europe," says Patrick Desies, Chief Sales & Marketing Officer at Taghleef Industries. "Many purchasing decisions are made subconsciously at the shelf. Our innovative films offer safe, sustainable options for a variety of high-quality packaging needs. We welcome attendees to visit our stand to experience the unique functionalities of our products."
Special finishes offer unique functionalitiesAt Labelexpo, Taghleef will be showcasing its Specialty Label Films range, available for PSL facestock applications as well as over-laminations, and even IML (In Mold Label) and WAL (Wrap Around) roll-fed labels. Each film is designed according to labeling application, for either over-lamination or primary print substrate, and are suitable for gravure, flexo, offset, UV and in some cases digital printing. They offer special finishes, which capture consumer attention:
• Extra matte finish SoFT TOUcH™ with tactile properties creates a smooth, soft effect to transmit a luxurious sensation.
• Anti-Scratch films with gloss, matte and silky-matte finishes ensure scuff and abrasion resistance.
• Anti-Bacterial films provide an extra layer of protection for hygiene, personal care and infant nutrition products by killing 99.9% of bacteria that come into contact with the surface.
In addition, Ti's PSL portfolio is continuously expanding and one of the newest developments in the PSL portfolio is LSG. It is a white voided, very high yield facestock film with outstanding whiteness and gloss appearance. For injection and thermoforming IML films, Ti will feature its high orange peel and ultra-high yield white voided films LIU and LIX, as well as LIM with its unique satin finish. Metallic look Titanium™ LTZ and LHZ complete the range, delivering high impact label designs. Following the direction of lightweight packaging, LXI ultra-high yield wrap around white voided label film is a perfect choice for both converters and bottlers. LUS film for WAL applications dresses up containers with a contemporary matte finish.
Heat Shrink Sleeve Labels provide outstanding shrink curveVisitors to the Ti booth will have the opportunity to see next generation films for heat shrink sleeve labels. Low density polyolefin polymers create a sustainable, floatable solution that minimizes the impact on PET recycle systems and reduces the weight of the label compared to common shrink sleeve substrates. The exceptional shrink curve, in transverse direction (TD), guarantees up to 65% of shrinkage, offering the freedom to fully decorate containers in a wide variety of shapes and sizes with the potential for 360-degrees of eye-catching label graphics.
More info: