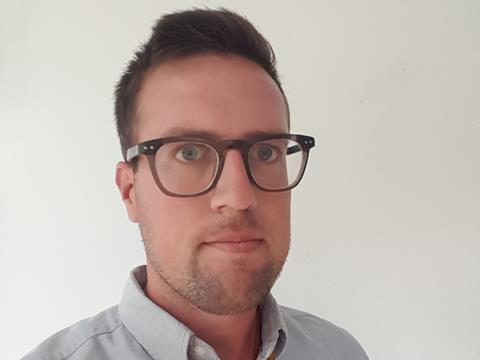 Fin Slater recently spoke with Sam Jones, sustainability strategy and communications manager at DS Smith, about sustainability drivers, LCAs, and industry collaborations.
---
Sustainability has become the issue of the day for brands and consumers alike in recent times - what has driven this upsurge in interest?
In the past couple of years, we have seen significant consumer change in relation to environmental and social topics including plastics, climate change, diversity, inclusion, and equality. Many organisations are recognising their societal responsibilities whilst also acknowledging that to remain relevant they need to be delivering products and services that are both sustainable and responsible.
Whilst sustainability initiatives used to be considered a tick-box exercise by businesses, there is a greater understanding amongst customers, consumers, investors, and the media that it is driving more considered, impactful activities and shining a spotlight on corporate "greenwash". People are more inclined to ask questions, interrogate statistics, and challenge companies on their policies.
For our part, Packaging Europe is seeking to push the climate crisis to the top of the packaging agenda. In terms of measuring success, what LCAs/certifications does DS Smith use to prove that its non-plastic alternatives aren't damaging the environment?
Life cycle assessments (LCA) look at the impact of a product on the environment from start to finish. They are an extremely valuable tool. However, it is very important to understand the underlying scope of any LCA – what is included and what is excluded. Only by comparing two LCAs with equivalent scopes can any meaningful conclusions be drawn.
For example, a credible LCA should include raw material extraction and processing, end of life treatment and management, and all the material stages in between.
DS Smith works closely with organisations like the Ellen MacArthur Foundation and 4evergreen – what is the importance of collaborative initiatives like this to packaging sustainability?
Collaborative initiatives between DS Smith and global leaders in the transition to a circular economy are essential. We like to think of these charities and initiatives as being critical friends we have invited into our business, to challenge our thinking and push us on design and innovation for the circular economy. We're also aware that none of the major sustainability challenges we face can be tackled by organisations acting alone; we need joined-up thinking, collaborative projects, and system-level change. Organisations like these have the credibility, experience, knowledge, and network to make things happen.
For example, partnerships support innovation that is undertaken within the business, including packaging design projects for a circular economy, and improving collection systems in urban areas. These include the company's recent efforts on recycling throw-away consumable items such as coffee cups.
Additionally, through joint collaboration, we can strengthen our position in relation to sustainability strategy and targets: including, manufacturing 100% reusable or recyclable packaging.
Are there any emerging trends in packaging sustainability that you predict will become more mainstream in the future?
There are so many exciting things happening it is difficult to identify just a few.
The focus is really on net environmental impact. From a pure sustainability point of view, being able to quantify the overall environmental impact from "cradle to cradle" is going to be very interesting and will support decision making. At present it can be challenging to find credible, comparable studies and data: building this knowledge is important so that various impacts on water, carbon, oceans, air quality, and more can be considered.
How do you think the current COVID-19 pandemic will affect the issue of packaging sustainability - both in the long and short term?
For DS Smith, sustainability will always remain a core element of our purpose and our brand, even during challenging times. For the rest of the world, the progress of sustainability initiatives is not going to disappear, and we may even see them gain prominence as the COVID-19 pandemic brings important conversations about health and our relationship with the planet and natural systems to the forefront.
As examples, many companies will now be reviewing the role of flexible working, business travel, and complex international supply chains, all of which could potentially have a significant impact on transport-related emissions.
In some areas, there may be some immediate impact. Interestingly, consumer appetite for some reusable plastic packaging is being seen as less hygienic compared to single-trip recyclable packaging. This might be an important area for fibre-based packaging in the coming months, as there is still going to be strong consumer demand for packaging that is both recyclable in theory and recycled in practice.