Phrases like "sustainability", "sustainable development", "waste management" and "circular economy" are omnipresent today.
But what do we really mean by that? How is sustainable development related with packaging? And more importantly – why do we need to harness sustainable development?
In short, sustainability should be embraced to provide future generations with better life. Every individual should understand why sustainable development is important, but at the end of the day, it is brand's responsibility to make sure that their product comes in a sustainable packaging. During this year's Beverage Packaging Congress sustainable development will be one of the key topics in discussion. The team handpicked few sessions from the upcoming congress.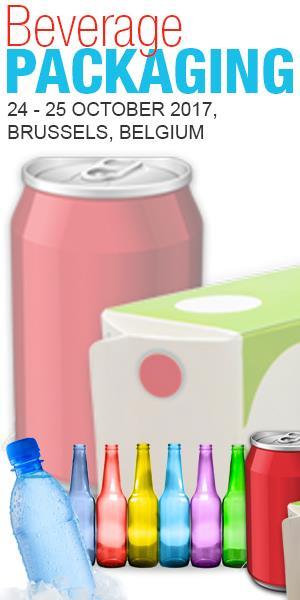 Direct-to-Container Digital Printing – Enabling Targeted On-Container Marketing & Good for Sustainability
• Understanding the benefits of direct container printing for marketing campaigns, including the flexibility to adjust or re-define campaign mid-stream – no pent-up stock in supply chain
• Reviewing the contribution to sustainability, including reduced/zero waste in supply chain, and aspects of recyclingPresented by Oscar Planas – Director of Sales EMEA & Global Marketing, XAAR
Case Study: Understanding Froosh's Packaging Innovations and How this Aligns with their CSR and Sustainability Plan
• Delving deeper into Froosh's 'Shorty' Can innovation and how this has created different drinking occasions• Understanding the challenges faced during production of the 'Shorty' and how these were overcome from a small-batch producer prospective• Reviewing the company's' sustainability plan and how this has effected packaging material choice to remain an ethical beverage producer• Evaluating what's next for Froosh as it strides to become more sustainable and responsiblePresented by Anna Hagemann Rise – Group Communication & Public Affairs Director, Froosh
Q&A Session, Followed by a Live Panel Debate with the Congress' Sustainability Experts
• Uncovering the effects of Brexit and what this means for producers in Britain
• Understanding different EU member states' recycling schemes and how these can be applied on a large scale
• Documenting what needs to be done now to enable swift adherence of the Circular Economy guidelines
• Assessing the current challenges faced by large scale producers and what can be done to increase recyclability across all packaging types
An De Schryver – Policy Officer – Environmental Footprint Team, European Commission
Cor Waringa – Senior Global Lead Packaging Materials , Global Production, Heineken Supply Chain
Rick Hindley – Executive Director, Alupro
Jori Ringman – Deputy Director General & Sustainability Director, Confederation of European Paper Industries
Michaёl Nieuwesteeg – Managing Director, NVC
Full programme: