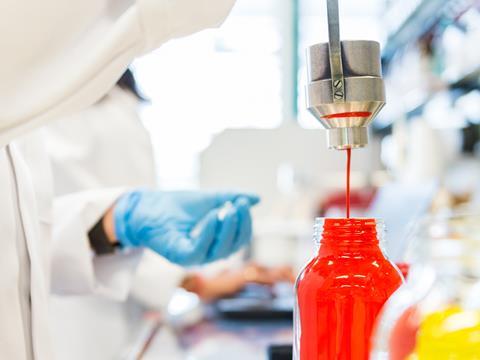 However, the plastic recycling industry is neither an NGO nor self-sustaining. To avoid an ecologically undesirable landfill or the incineration of plastic packaging (questionably called "thermal recycling"), serious recycling needs to pay off sufficiently for all stakeholders.
Besides, using EPR fees to counter the ecological consequences of non-recycled materials the composition of the packaging material remains decisive for using the recycled materials in a meaningful way. To do so, recyclates have to be as clean as possible.
Good quality recyclates require a separation of laminated materials into their individual film components and the removal of any coating like inks, varnishes, and adhesives to yield raw materials that are suitable for a reasonable reuse.
Here, the proprietary deinking and delamination primer technology from Siegwerk can serve as a key lever to facilitate recycling. Implementing these delamination primers into a packaging structure enables the separation of laminated structures into their individual film layers by using a so-called "hot washing step" in the recycling stream. In addition, the primer facilitates a deinking of the printed films to ensure a colorless film layer that can be instantly reused for producing new high-quality plastic materials.
If a delamination step is not required e.g. for already optimized monolayer packaging structures, the company also offers a technology that facilitates the deinking step likewise.
This new primer technology helps to significantly reduce the need for new plastic material and thus the use of finite resources by giving access to high-quality recycled material. This is a key lever to give plastic waste an economical value that allows serious recycling and avoids problematic landfill and so-called thermal recycling.
While it is always recommended to simplify material structures towards mono-materials where possible, the delamination primer technology provides a solution to improve the recyclability of multi-material packaging structures that are needed to deliver high functionality for complex packaging requirements. and enable packaging circularity in terms of a circular economy.
For more information contact deinking@siegwerk.com.
This content was sponsored by Siegwerk.