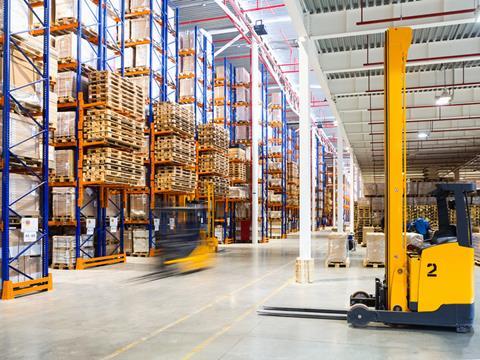 It's no big news to say that the way we consume is changing. And, ever mindful of consumer demands, retailers and brand owners are evolving to cater to these new habits. Victoria Hattersley looks at two of the biggest of these retail trends: the growth in smaller, 'convenience' stores and corresponding increase in single-serve pack formats; and of course, the massive and continued rise of e-commerce.
When we talk about 'new retail formats' in relation to packaging, we look at how these different purchasing channels are driving innovation. If the customer wants their goods delivered to them – whether that's by subscription or one-off purchase – or they want to buy smaller meals that can be heated up in minutes, then brand owners and retailers need to provide this in the most sustainable way possible.
Key challenges presented by these new retail formats include the need to protect products, to reduce packaging waste, reduce CO2 during transit and to enable brand owners to maintain their image across various channels.
To this, we should add the fact that consumers themselves are far more attuned to the environmental implications of packaging. According to Mintel, 78 per cent of consumers agree brands should work to make packaging more environmentally friendly and 59 per cent of millennial shoppers say environmental responsibility is an important factor in product choice.
"The right tools are now available"
Whichever retail format we are discussing, there is one challenge that remains the same –sustainable pack design. As always, this comes down to the tensions between downgauging while maintaining product protection; reducing plastic waste while maintaining resource efficiency.
With e-commerce, one important consideration is the problem of 'empty space'. We've all received huge cardboard boxes in the mail, containing one small product surrounded by a plethora of packaging materials, creating a huge and unnecessary amount of waste and CO2 emissions.
It's by no means as simple a problem to solve as we might think. "With expectations of next day or even same day delivery the pressure on logistics is immense," says Martin Kersh of the Foodservice Packaging Association. "Order picking and consolidation systems have become very sophisticated, however the speed with which we want our goods delivered means some orders will inevitably arrive in a box considered by purchasers to be too big. The first duty of online retailers is to make sure the order is correct and arrives undamaged and the vast majority does arrive undamaged. Light weighting, although desirable for both the consumer and retailer, mustn't come at the expense of an increase in damaged goods which would have a far greater environmental impact."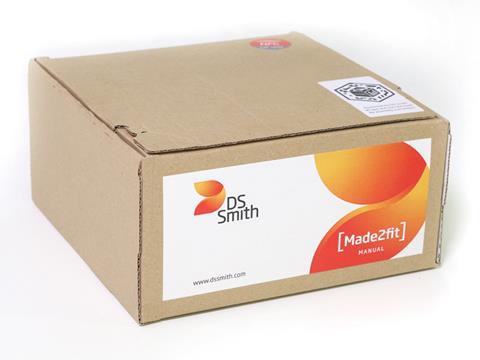 DS Smith is a good example of a company making strides in reducing empty space in packaging. Its 'Made2Fit' system is designed to both lower order volumes and also prevent product movement, helping to reduce damage.
"We want to show the consumer that the right tools are now available to ensure cost efficiency and improve sustainability, while creating a nice customer experience," says Santiago Soria of DS Smith. "With Made2Fit, we can create boxes according to the dimensions of the products to pack. The E-box Range Optimiser is another solution to this challenge, as its algorithm can calculate the optimum box suite with minimum shipping air, based on the dimensions of the products."
In-store pack design
When it comes to the increasing number of smaller convenience stores springing up everywhere we look, there are other considerations to bear in mind. More and more, we see consumers visiting such stores each day to pick up their food, rather than doing a weekly, or even fortnightly, shop. And alongside this comes an increase in demand for single-serve packages. According to a recent market research report by Technavio, the global single-serve packaging market is expected to post a CAGR of around five per cent during the period 2018-2022.
For retailers, one of the biggest challenges here is to minimise food waste. As I have heard many times over the past few weeks, 'the least sustainable option is product waste.' And bear in mind that, according to the United Nations Environment Program, up to 30 per cent of food produced globally does in fact go to waste.
"Packaging that delivers smaller portions as single-serve packages offers an additional, yet vital, benefit," says Fabienne Vanhorenbeke, VP marketing & innovation at Bemis Packaging. "It helps to minimise food waste by ensuring more product is consumed rather than disposed of, helping to fight the battle for food waste reduction.
But this also creates its own problems. "While portion control helps deal with the problem of food waste, it also actually creates more packaging, which must be dealt with by the consumer," says Olga Munroe of the Retail Institute. "This is also an issue if you are an online food delivery company – how do you then collect your own material if you want to help implement a circular economy? Consumers won't necessarily wash the pack and put it back when you deliver the next batch. This means you have to sort food grade material in another way.
"There is one possible model in which companies could ask consumers to bring their packaging to either the retail store or to even collect that material directly from consumers. The challenge is that there are not enough companies considering this model to facilitate it on a bigger scale."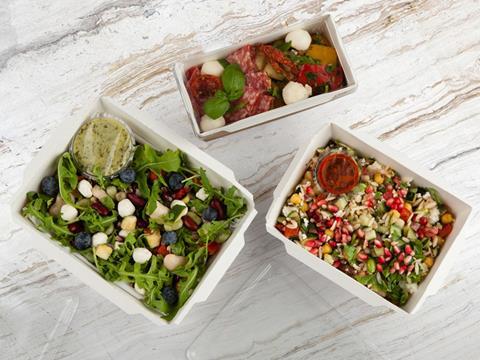 Andrew Grimbaldeston of Colpac says cartonboard modified atmosphere packaging is a strong solution for reducing packaging and recyclability in convenience food. "With MAP you can put a sandwich in the pack and it will last for days, especially if you're clever with the ingredients. We're seeing increased use of this technology for European retailers, but interestingly not in the UK. Perhaps this is down to an increased preference for freshly prepared food in that market – something that could not be so easily replicated in a more spread-out Europe."
Product protection
Aside from food, there are many delicate or valuable items being shipped around the world today that need to be protected. This is increasingly relevant when it comes to e-commerce, where there are far more touch points than traditional retail – up to 20 or even as much as 50, compared with the previous five to seven. In e-commerce packaging, most of the damage will occur in the last mile – when the product leaves the e-tailer or warehouse and is shipped to the consumer.
Naturally, a lot of work has gone into mitigating this increased damage risk – and corrugated giants such as Smurfit Kappa (as outlined by Gérard van de Boogaard elsewhere in this magazine) and DS Smith have been among the organisations working hard at adapting to these demands. "At the e-tailer there are a lot of different touch points," says Mr Soria. "They move from conveyers, to trucks, to warehouses, from national to local hubs and finally, delivery to and return from the consumer. That's why we developed the DISCS concept for e-commerce."
Named after the types of testing (Drop, Impact, Shock, Crush, Shake), the patented system consists of five pieces of equipment, each replicating a part of the product journey and therefore providing real world testing. In short, it is there to test whether a package can survive the hazardous journey from producer to consumer.
It's all in the unboxing
With the proliferation of online videos on the subject, it would be surprising if most of us are not now familiar with the term 'unboxing experience'. A few years ago, it would have seemed unfathomable that hundreds of thousands of us would eagerly tune in to online channels to watch a product being slowly removed from its packaging – accompanied by a minute analysis of the package and product presentation.
And yet this is the reality many brand owners today have to consider. The rise and rise of social media means that the consumer wields more power than they ever have before.
Ten years ago, it was accepted that products would be delivered in plain brown boxes. Now, they are coming directly from brands so consumers often expect more than just product protection from the package – particularly if they are buying a premium product. If the packaging fails, this can also negatively impact on the consumer's perception of the product. That 'moment of truth' we hear so much about is key.
Custom-branded packs are just one way of making that moment of proof a positive one – and also meet the growing demand for personalisation. An increasing number of companies are springing up to offer this service. Packhelp, to give just one example, is a Warsaw-based startup that allows users to design and order their own custom-branded packaging. An intuitive web app allows anyone to design and order their own packaging with a few clicks. Household names such as H&M, Uber and Wrangler are just some of the companies that have been using this service.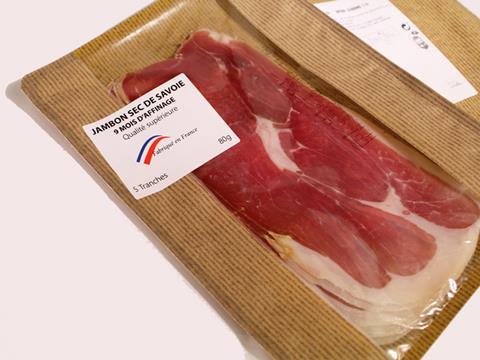 Moving on to brand presentation for in-store formats, it is desirable today if a brand can provide a good consumer experience while also conveying its sustainability credentials. For example, last year Bemis launched its Paperly™ paper-based packaging designed to do just this.
"The whole base can be recycled in the fibre stream and it is designed to stand out on shelf and share the company's sustainability story with its customers," says Fabienne Vanhorenbeke. "With a paper tray made completely from FSC certified renewable resources, Paperly™ will attract environmentally-conscious consumers who prefer products with a more natural feel and look. Plus, it lowers CO2 emissions by 75 per cent resulting in greater sustainability."
A world of possibilities
At first glance, ordering online and visiting a small retail outlet to make purchases seem like polar opposites. Visiting a shop to buy a snack or on-the-go meals provides instant gratification, while ordering online delays the gratification. But in fact, you could argue that both of these formats are essentially doing the same thing: giving the time-poor consumer what they want in terms of convenience and simplicity. They are two parts of the same coin.
Casting an eye forward, we expect that some of the more exciting technological developments to complement the new retail landscape will be in the areas of smart packaging for conveying product information or freshness indicators – think printable RFID tags – for which there has been limited uptake in Europe so far.
When it comes to e-commerce, there is also an increasing buzz around the concept of re-usable packaging. Take Danish company RePack, which provides re-usable bags for online retail in three adjustable sizes made to last for at least 20 cycles. When empty, they can be folded into letter size and returned free of charge, anywhere in the world.
There are so many more issues to consider – the question of omnichannel packaging, for example, being another topic well worth covering – that all we can do here is provide a mere snapshot. Over the coming months we will strive to cover more of the many game-changing innovations that are doubtless already in development.