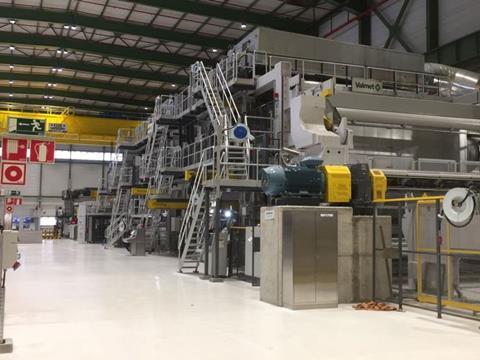 Saica has started the production of Infinite; a new collection of high quality white papers which are 100% recycled.
At the selling point, the packaging needs not only to be resistant and attractive but to have a high quality printing. Infinite answers those demands by delivering a homogeneous whiteness - compared to conventional whites; without impurities and with a higher colour intensity. Infinite also has optimal smoothness, brightness and uniformity comparable with the best papers made of virgin fiber in the market. It offers a decrease in weight of about 90 g/m². As it is 100% recycled, Infinite brings sustainable solutions to the market.
Infinite is being produced in El Burgo de Ebro, Saica´s paper plant (Zaragoza). With this innovation, Saica moves a step forward in the production of 100% recycled white papers for packaging. The goal is to offer a high quality image when it comes to printing in packaging and brand promotion.