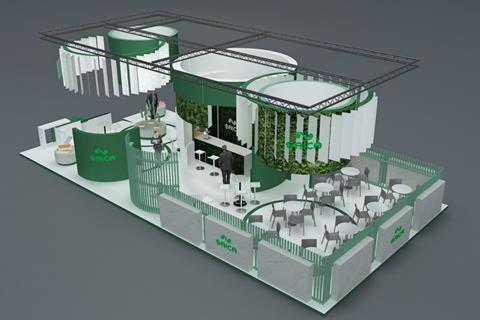 Saica's divisions Saica Pack and Saica Flex will participate jointly in this event held at IFEMA (Madrid), presenting the new sustainable packaging projects recently developed.
The event, which will bring together more than 90,000 professionals from 135 countries from the 3rd to the 5th October, will turn Madrid into the international capital of the sector.
At the event, the company's packaging divisions Saica Pack and Saica Flex will present their new sustainable packaging models, manufactured using the most cutting-edge technologies. Saica's commitment to innovation enables it to offer its customers personalised packaging solutions, thanks in part to the versatility of its machinery.
The Group will have a modern and attractive stand located in pavilion 7, room 7B11 of the fairgrounds, which will embody Saica's commitment to environmental sustainability. Saica Pack and Saica Flex products will be presented at the stand in a clear and interactive way, with visitors able to see the production process that is based on the circular economy.
Fruit Attraction is one of the leading fairs in the world of fruits and vegetables. It brings together companies from various inter-related business areas: from organic agriculture to the biotech sector, including logistics and the auxiliary industry. Its global character is demonstrated by the fact that it has more than 1,800 exhibiting companies, from 135 countries, and its success is such that 90% of professionals and 95% of visitors come back each year.
Innovation is a central focus of Fruit Attraction 2023. The event will make tools such as Fruit Attraction LIVEConnect or the Innovation Hub space available to exhibitors and visitors. Additionally, the annual Innovation Hub Awards will be presented, awards that recognise the work of innovative companies in the sector.
This content is sponsored by Saica.