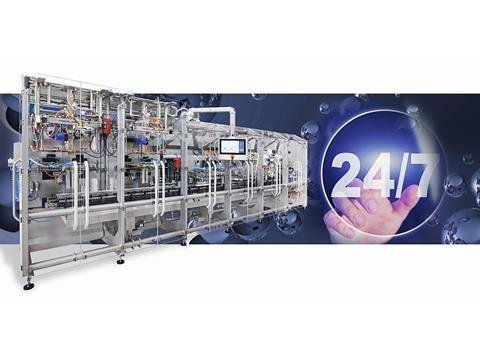 Rovema's packaging system SBS 250 TWIN is a combination of two BVC vertical continuous Form Fill and Seal machines and integrated downstream systems for bag top and bag closure designs. The packages can individually be adjusted to the market situation.
Through a modular approach, future adaptations are easily possible. Flexible production, up-to-date packages and a high security of investment account for this machine.
The focus of the twin variant is on performance. The two Form Fill and Seal machines together reach an output rate of up to 160 packages per minute with a packaging weight of 500g and re-closure. The downstream stations for bag and closure designs were doubled to securely process this high number of packages.

A high performance packaging solution for pasta, pulses and rice
The packaging system can process almost all mono and laminate packaging materials of different thicknesses and is prepared for heat sealing and impulse welding. Paper from the flat film web can be processed and used for more sustainable block bottom bags.
High area efficiency through twin approach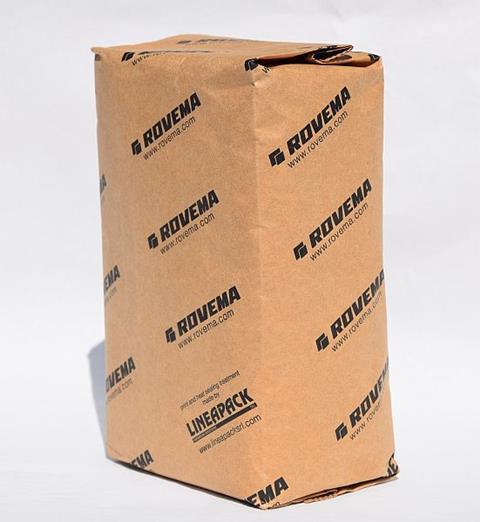 The Rovema SBS 250 TWIN packing pasta reaches an efficiency of 7,3 bags/min/m². This makes it an attractive solution particularly for production sites with a limited floor space.
Flexible, efficient and economical
Block Pack Machine SBS offers various options in bag top and bag closure designs as well as highest flexibility for production units of varying bag sizes.

Find out more in this video:
This content was sponsored by Rovema.