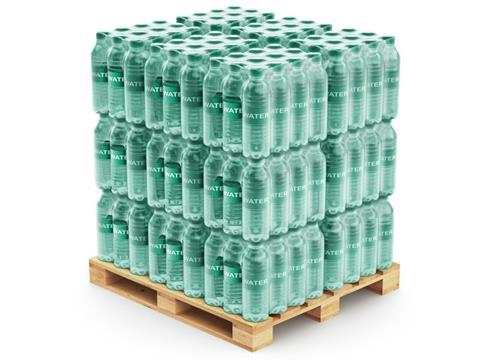 Under the motto "Gluing with Perfection", Robatech will be presenting latest technologies and services at IPACK-IMA, the fair specializing in packaging in Italy.
Visitors looking for modern, sustainable, leading-edge technology for numerous packaging processes will be welcomed in hall 6 booth D29 E30.
The company is covering gluing solutions for e.g. primary and shipping packaging and labelling. The company not only works closely with final packaging manufacturers, but also maintains an intensive dialogue with them regarding their needs. The innovative engineering technology of Robatech leads the industry for energy efficiency, using sophisticated insulation techniques to consume less power. Pinpoint accuracy at incredible speeds, proven reliability and energy-efficient design of the equipment leads to significant savings in adhesives, materials and resources.
For example, with the SX LongLife: This insulated application head is perfect for precision dot and bead application at medium to high speeds in processes such as paper carton wrapping or top loading and many others that require a reliable and durable adhesive application. Thanks to a specially developed jetting element and robust solenoid valve, it is particularly long-lasting, with the potential to reach up to 200 million operation cycles. And the new RobaFeed 3 is the automatic filling for adhesive melters for increased safety and efficiency. The level monitoring of the tank is preventing the system from running empty and furthermore operators are protected from possible burns. With this, an efficient and safe glue application is assured.
The integration of adhesive systems into machines – not only physically, but also technically via an interface – will be a highlight of the trade fair. The technology enables central management via the machine control – even per remote access using a smartphone or tablet. Moreover, all required information is transmitted in real time to the control. Thus, the adhesive systems are ready for the "Industry 4.0" concept and enable a prompt response as well as predictive and preventive maintenance. The focus on Industry 4.0 already now is no remote prospect for Robatech anymore, but can be lived here and now.
Packaging can be sustainable tooAnd with the focus already on the future, Robatech offers furthermore green adhesive application solutions to enable efficient use, reduce waste and to help preserve natural resources. With the AntiSlip Gluing solution for pallet stabilization, a hot melt adhesive application directly onto the packaging units is ensuring a stable pallet. With this method also the need of wrapping it with plastic foil and intermediate layerpads is reduced significantly. Hence, resources can be saved, and costs reduced.
More info: