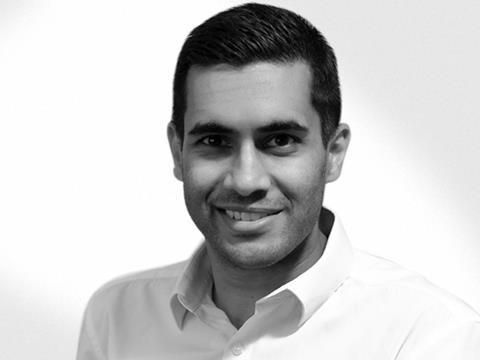 Guest contributor Sujan Shah, CEO of Rocaba Packaging Limited and Carrier Bag Shop, looks at the potential effects of the pandemic on an area that was previously overlooked by most consumers: the supply chain.
The resilience of packaging supply chains has rightly come under scrutiny in the wake of the COVID-19 crisis. With global distribution channels being disrupted by closed borders and national lockdowns, but demand continuing and even increasing in areas such as e-commerce or food and drink, many organisations have had to make quick strategic shifts in order to adapt and continue serving their markets. Factors such as cost and just-in-time delivery models became less of a priority as supply chains shortened and consumer habits changed.
What does this mean for the future of global packaging supply chains? Will COVID-19 prompt a permanent change or are we likely to see a return to business as usual? It's clear that the breakdown of global supply chains that the pandemic created forced all organisations to reevaluate their suppliers and rethink the diversity and resilience of their packaging providers for the future.
Global vs. local
Despite the immediate need to source local packaging solutions during the crisis, it is unlikely we will see a permanent shift away from global providers. Cost will still play a big factor in where packaging customers buy from, as well as the amount of stock they can hold at any given point and the savings offered by just-in-time delivery models. With this in mind, Asian providers are likely to remain more competitive than their European counterparts in the long term and will continue to dominate as global supply chains reawaken.
That said, resilience has been a key buzzword of the pandemic so purchasing and procurement managers would be remiss to ignore the need for geographical diversity in their supply chain. Having local alternatives that sit alongside supply from Asia is the right approach, not only from a business continuity perspective but also considering the focus investors and shareholders are now placing on resilience and sustainability when making investment decisions.
There may also be a focus on packaging suppliers that can commit to holding stock, and on strategic partnerships with local and regional providers and distributors. Indeed, during the lockdown, we have seen a sharp uptick in sales as new customers turn to European distributors and we see this trend continuing.
E-commerce
Consumer behaviour has, understandably, shifted massively during the pandemic and demand for e-commerce packaging has spiked as companies digitised their offering and shifted all sales online. Consequently, this new focus on online distribution channels led to a sudden need for sourcing courier boxes and pouches which has inevitably caused tension in supply chains. So, again, we see that the need to work with a range of both local and global packaging producers and distributors becomes more significant.
Cost over sustainability
As mentioned above, in a post-COVID world, price will still be a significant factor when it comes to packaging decisions or the choice of suppliers and distributors, but will it come at the cost of sustainability efforts?
Throughout the pandemic, there has been a lot of commentary on the positive side-effects of COVID-19, namely the reduction in air pollution and greenhouse gasses. However, plastic has always been a cheaper option than paper-based carrier bags and packaging. Therefore, particularly due to the increased demand for e-commerce packaging solutions, there is a risk that organisations delay or put off entirely their plans to move to more sustainable options.
On the other hand, if buying from Asia will almost certainly be reinstated as the lockdown lifts and global trade regains momentum, consumer and shareholder pressure may help persuade organisations to continue with their sustainability plans, despite additional cost. Again, a mix of suppliers and distributors, both global and closer to home, should help balance all the factors at play.
Role of distributors
It's clear that supply chains will have to accommodate a number of demands as lockdown continues to lift and we return to some semblance of normality. Depending on the sectors they serve, many packaging suppliers and distributors have fared well during the crisis, but the future remains uncertain. Buyers are going to have to adapt and balance their need to reduce cost with ensuring volumes and meeting their sustainability promises.
European distributors have a unique opportunity to work alongside their customers in a post-COVID-19 environment. If holding stock locally is going to play a role in supply chain strategies, European distributors must be ready to step up and play a new and more business-critical role in their customers' operations.