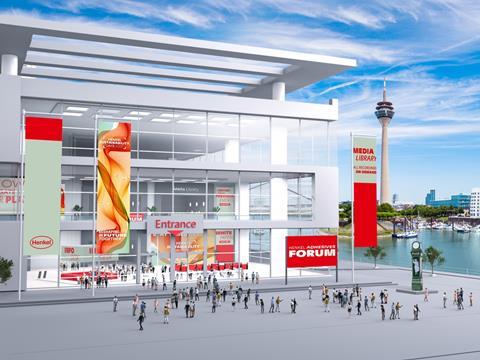 In this edition of the Spotlight, Henkel invites us to its Sustainability Days virtual gathering – set to bring together key players from across the value chain to discuss packaging trends, assess the industry's current sustainability practice, and map out its next steps.
The global virtual conference for sustainability in packaging and consumer goods is back
We're all on a journey towards greater sustainability. However, for the packaging and consumer goods industry, the path ahead is uncharted in many areas, with some routes beset with risks and wrong turns, while others are a fast track to opportunity. At Henkel, we think that we all need to work together to discover the best ways forward. As a leading supplier of adhesives and coatings for the packaging and consumer goods industries, we are proud to be lighting the way ahead with the Henkel Sustainability Days 2022.
Now in its third year, our unmissable virtual conference provides a holistic overview of the trends, challenges, and opportunities facing the packaging and consumer goods industry on the path to greater sustainability. Held from November 30 to December 1, 2022, this unique platform brings together the global value chain for packaging and consumer goods in one place to share best practice and inspire collaboration.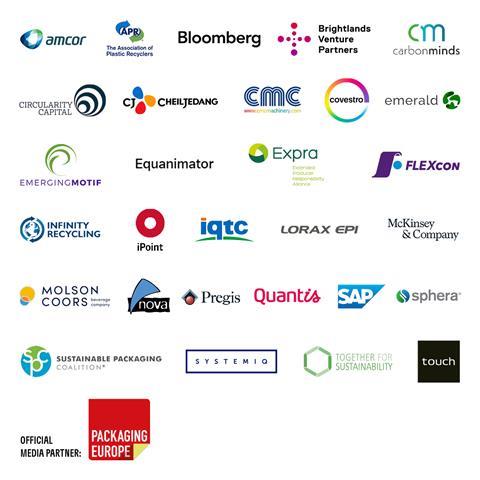 The conference has four main content tracks:
Circularity: Sourcing of materials and better design


Footprint: Impact of both upstream and downstream operations and how best to measure them


Regulations and Reporting: The global context, technology issues, and opportunities and impacts, including taxes and financials


Trends, Challenges & Opportunities: Sustainability strategies, embracing new materials, food waste, food safety, and eCommerce.
Within the virtual auditorium, participants can listen to live presentations and panel discussions and take part in Q&A sessions with industry thought leaders or join live workshops with industry peers. The virtual networking areas will provide further opportunities to meet up, share experiences, and kick-start collaborations.
The two-day event is structured to provide a comprehensive programme that's available and relevant to interested parties from across the global industry. Day one will focus on Europe and the Americas, with live broadcasts streamed from Henkel Studios in Düsseldorf, Germany, and Stamford, USA. Day two will provide content tailored to Asia and Europe, with live broadcasts from Düsseldorf and Shanghai. For those unable to participate live, content from Henkel Sustainability Days 2022 – and all sessions from previous years' events – are available on demand.
Henkel is excited for the next round of its Sustainability Days event in 2022 and the dialogues and discussions deriving from it. If you are part of the packaging value chain and interested in joining the event, please visit our website to find out more and register yourself. See you there!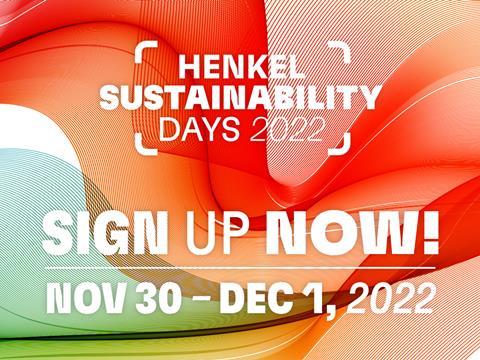 This content was sponsored by Henkel.