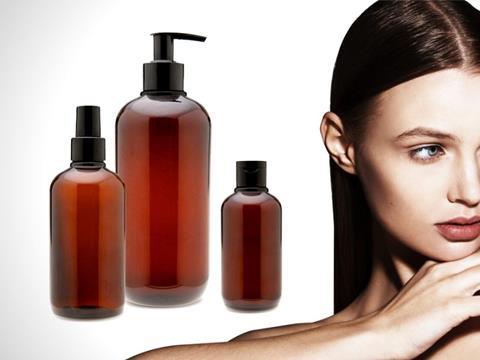 PET is a material used commonly in cosmetics and pharmacy, one of its key properties being its excellent recyclability. This new range by Rafesa, a company that specialises in the distribution of packaging for perfumery and cosmetics, has been presented as the Alex line.
The new collection, presented this autumn and only on sale in Spain, comes in different sizes (100, 200, 250 and 500 ml), all of them amber-coloured. This range has been devised for different types of products, both cosmetic and pharmacy containers, and more particularly for natural cosmetic products that require containers manufactured in amber to provide protection from the light, as these products are usually photo-sensitive. The containers' design is compatible with the different accessories marketed by the company, the 24/410 thread, including stoppers, metering devices and sprays.
Alex, as the new collection has been named, continues in the same line as the recent products brought out by the firm from Badalona that feature environmentally-friendly containers and products. With it, Rafesa seeks to combine its extensive range of cosmetics accessories with the pharmaceutical container, thus breaking away from the conventional design, driving innovation in a market in which recyclable containers (natural products) are beginning to predominate and moving further into cosmeceuticals.
More info: