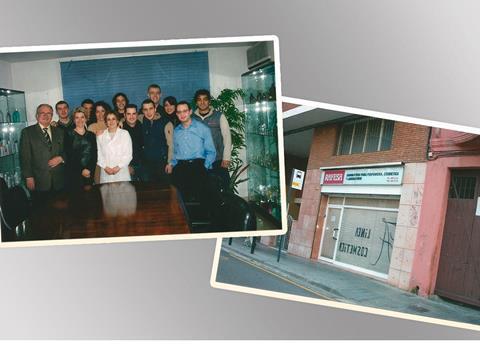 Rafesa was officially constituted on May 28th 1982, within the field of perfumery and cosmetic packaging distribution, beginning its work in the sector July 2nd of the same year. The company from Badalona celebrates this 2017 its 35 years of activity in the best economical moment, with a plan of international expansion and consolidation at national market.
Rafesa was founded in Badalona by Rafael Escribano, who sought with the creation of the company the opportunity to distribute innovative packaging in small quantities, a formula that until now was only available for sale in large quantities. Since its inception one of the clear bets has been the inclusion in its range of the latest market trends to meet the needs of its customers. A range of possibilities that has allowed them to become one of the references in the field of packaging.
Advice and personal attention are two of the values, which the company strongly bets, a differential feature that allows help to obtain the ideal packaging for all clients, according to the needs of each product.
The second generation of the Escribano family is in charge of continuing with the values implanted since its inception. has maintained the character of family business that her father established from the beginning, with a close relationship both within the company, between managers and workers, as the treatment of suppliers, customers and future clients.
More info: