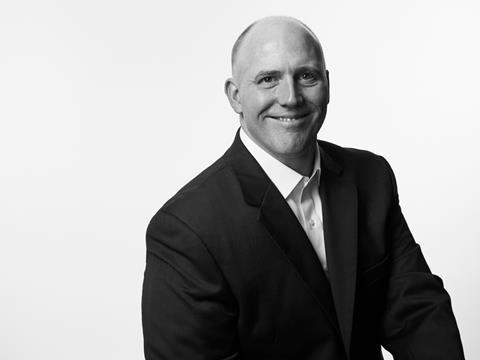 As the world begins to learn more about the long-term effects of the COVID-19 pandemic, Eric Roegner, president of Amcor Rigid Packaging, reflects on the change it has brought to the packaging industry.
---
Amcor's PET bottles and jars serve an important purpose by protecting the products that keep us nourished, healthy, hydrated, and clean. During the COVID-19 pandemic, there have been clear shifts in shopping practices, product demand, and channel distribution.
Despite these changing consumer patterns, the role of packaging has never been more vital, enabling the safe delivery of food, beverages, healthcare products, and home and personal care items including cleaning supplies, hand sanitizer, and other essentials. These are extraordinary times which bring both insights and opportunities:
Disruption demands different
While PET packaging has continued to deliver on its lightweight, safety, and sustainability benefits, the COVID-19 outbreak has caused a shift in the products that consumers demand. During the first quarter, Multi-Channel Merchant reported that demand for hand sanitizer skyrocketed more than 800%. This demand created an opportunity for hundreds of U.S. distilleries and wineries to rapidly transform their operations to produce and package hand sanitizer under guidance from the Food and Drug Administration.
Amcor jumped in to assist current customers from the spirits, home, and personal care segments with their bottling needs. Our teams also supported smaller distilleries as they activated locally. Shifting from wine or spirits to hand sanitizer requires adjustments to the entire operation including a necessary shift in the packaging format, typically from glass to PET bottles.
Producing and packaging hand sanitizer locally is manual and requires all hands on deck. Glass bottles can break, are heavy, often more expensive to transport, and not easy to recycle. PET, however, won't shatter –so lines won't have to be shut down to remove glass contamination or to prevent an injury if a bottle breaks. In addition, according to Amcor's Asset Lifecycle Analysis, PET bottles often have a lower carbon footprint than alternative glass bottles.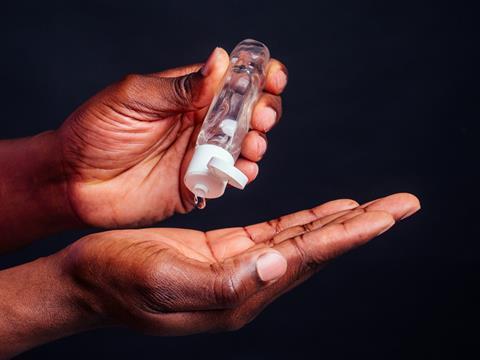 For example, Michigan-based Ugly Dog Distillery, one of the oldest craft distilleries in the U.S., shifted its production facilities from spirits to hand sanitizer – and they are giving it away to people and organizations that need it the most. In less than 24 hours, our teams were getting Ugly Dog the bottles it needed.
A McKinsey & Co. report has found that consumers' shopping behavior has changed because of the crisis. Trips to the grocery store are less frequent and "on-the-go" convenience store traffic has declined. However, e-commerce growth, which was slow to see traction in grocery, has more than doubled during the pandemic. The report notes that sales in this channel will see a sustained post-crisis increase. As a result, the bottles and jars produced for the e-commerce supply chain must function accordingly – no leaks, breaks, or dents.
Since consumers will not tolerate a poor unboxing experience, an opportunity for PET packaging has opened up. PET bottles and jars stand up to the rigors of the e-commerce channel, providing benefits such as lighter weight, reduced carbon footprint, reduced freight costs, breakage and safety advantages, and easy handling and opening.
Shelter-In AND Socially Connect
On March 13, I gave a speech at a packaging industry trade show in Chicago. I haven't traveled since.
With travel restrictions eliminating face-to-face engagement, we've changed how we interact with our work teams and customers by incorporating more video conferencing. This technology has become the backbone of the work-from-home strategy which many businesses have enacted, as without warning our home and work lives have collided.
Now, I spend most of my time in virtual meetings – sometimes those meetings include family member cameos. According to Computer World magazine, the demand for video conferencing apps has surged in recent weeks, with enterprise-focused mobile app downloads reaching 62 million during the week March 14-21, the highest number ever seen. That figure was up 45% from the week before and up 90% from the pre-COVID-19 weekly download average. Business application downloads represent the highest growth in any category in both the iOS and Google Play stores.
Today, we update profiles, share content, and incorporate the right keywords and hashtags so people can find us quickly. Working through the pandemic stay-at-home orders, social media channels have enabled the supply chain to remain "open for business." Our sales team found opportunities through social media friends and community organization timelines. LinkedIn was where customers offered us virtual "pats on the back" for on-time deliveries and maintaining production schedules and commitments, often to their own local communities.
Driving sustainability
The latest technology and research and development will continue to enable incredible transformation across the business world, including the packaging industry where PET is already infinitely recyclable. As we develop new business practices in response to COVID-19, we will need to adjust so we can meet new environmental challenges. Certainly, COVID-19 has increased awareness about how day-to-day activities impact our planet.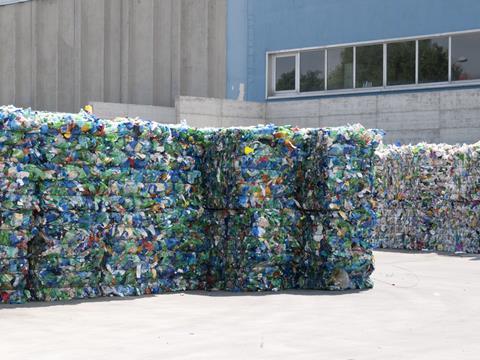 As a global organization, we continuously push ourselves and others to achieve more and are committed to understanding challenges and advancing transformational change, categorized with three major goals: First, we are on the path to developing all the packaging we make to be recycled or reusable.
Secondly, we are significantly increasing our use of recycled materials in our packaging. Study after study shows that consumer decision-making is swayed by sustainability claims on the package.
This leads to our third goal of helping to increase recycling rates worldwide. That goal can be achieved by working closely with customers, suppliers, NGOs, and municipalities to develop better and easier ways to collect, sort, and recycle more of our products.
We are proud that 97% of our PET bottles and jars are recyclable in the U.S. And we're working every day to advance the circular economy. Currently, only around 30% of PET plastic in the U.S. is collected to be recycled, compared to Europe's 51%. It will take a strong cooperative effort across the entire value chain including producers, consumers, and recyclers, but I know that we can reduce landfill waste.
PET plastic and its unique attributes show how the "reduce, reuse, recycle" goal can be realized. PET is currently the most recycled plastic in the U.S. With cooperation among consumers, manufacturers and waste management companies, PET bottles can end up in the recycling bin, the first step to becoming yet another PET bottle.
The COVID-19 pandemic has altered so much of our lives and its impact can also be felt across the PET bottle recycling stream. Many states have suspended bottle deposit/redemption and cities have temporarily closed their curbside recycling programs. This has reduced the availability of all recycled content, including rPET for bottles. We are helping our customers achieve their commitments to use more post-consumer materials by working with our partners and associations to get these collection programs restarted.
Meanwhile, we are finding ways to continuously improve the design and sustainability of our products. We are also minimizing the impact of our operations on the environment and the communities we serve. Our global EnviroAction program, active at all of Amcor's 250 sites, is driving reductions in greenhouse gas emissions, waste-to-disposal rates, and water use.
With today's increased consumer sensitivity to safety and cleanliness, PET packaging also provides a more hygienic alternative compared to aluminum cans and refillable paper cups. Resealable PET bottles and jars prevent contamination and permit no contact with compromised surfaces.
With the situation changing daily, the impact of COVID-19 is unfolding, and our business continues to adapt. Our most important job is to keep our families, our employees, our customers, and the environment safe and healthy.
Our strategy for long-term success and growth will support and drive differentiation for our customers, expand and make ourselves available in new, innovative ways through our networks, and push for more sustainable options and infrastructure.