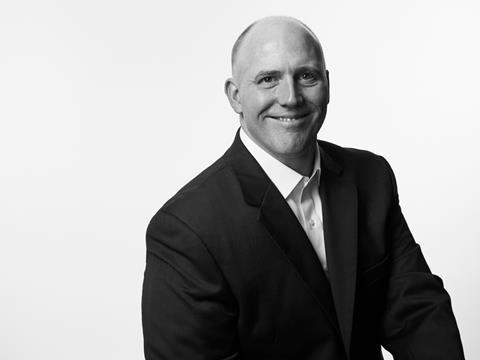 As a global organization, we continuously push ourselves and others to achieve more and are committed to understanding challenges and advancing transformational change, categorized with three major goals: First, we are on the path to developing all the packaging we make to be recycled or reusable.
Secondly, we are significantly increasing our use of recycled materials in our packaging. Study after study shows that consumer decision-making is swayed by sustainability claims on the package.
This leads to our third goal of helping to increase recycling rates worldwide. That goal can be achieved by working closely with customers, suppliers, NGOs, and municipalities to develop better and easier ways to collect, sort, and recycle more of our products.
We are proud that 97% of our PET bottles and jars are recyclable in the U.S. And we're working every day to advance the circular economy. Currently, only around 30% of PET plastic in the U.S. is collected to be recycled, compared to Europe's 51%. It will take a strong cooperative effort across the entire value chain including producers, consumers, and recyclers, but I know that we can reduce landfill waste.
PET plastic and its unique attributes show how the "reduce, reuse, recycle" goal can be realized. PET is currently the most recycled plastic in the U.S. With cooperation among consumers, manufacturers and waste management companies, PET bottles can end up in the recycling bin, the first step to becoming yet another PET bottle.
The COVID-19 pandemic has altered so much of our lives and its impact can also be felt across the PET bottle recycling stream. Many states have suspended bottle deposit/redemption and cities have temporarily closed their curbside recycling programs. This has reduced the availability of all recycled content, including rPET for bottles. We are helping our customers achieve their commitments to use more post-consumer materials by working with our partners and associations to get these collection programs restarted.
Meanwhile, we are finding ways to continuously improve the design and sustainability of our products. We are also minimizing the impact of our operations on the environment and the communities we serve. Our global EnviroAction program, active at all of Amcor's 250 sites, is driving reductions in greenhouse gas emissions, waste-to-disposal rates, and water use.
With today's increased consumer sensitivity to safety and cleanliness, PET packaging also provides a more hygienic alternative compared to aluminum cans and refillable paper cups. Resealable PET bottles and jars prevent contamination and permit no contact with compromised surfaces.
With the situation changing daily, the impact of COVID-19 is unfolding, and our business continues to adapt. Our most important job is to keep our families, our employees, our customers, and the environment safe and healthy.
Our strategy for long-term success and growth will support and drive differentiation for our customers, expand and make ourselves available in new, innovative ways through our networks, and push for more sustainable options and infrastructure.