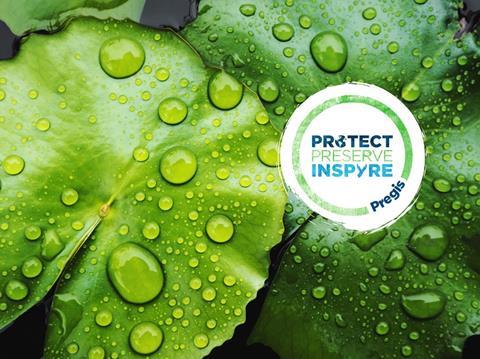 We recently spoke to Johan Kennis, Marketing Director Europe for packaging solutions provider Pregis, to get his viewpoint on some of the key issues faced by the company such as sustainability, e-commerce and the Covid-19 crisis.
PE: Could you give me a brief overview of Pregis's products and services? What specific challenges do your products address?
JK: We are a solutions provider of innovative protective packaging systems (materials and equipment). Our consultative approach delivers validated solutions that prevent damage, control total costs of the packaging operation and minimize the impact on the environment.
Dependent on the products that need protection and the customers' application requirements, we offer on-demand inflatable Air systems, on-demand paper systems and ready to use, Loose Fill. Automated bagging solutions and surface protection are also part of our range of solutions.
PE: Could you give me a perspective of Pregis as a business?
JK: Pregis Europe is part of a global, customer-driven provider of innovative protective packaging systems. We engage with the customer and consult with them on the required protection for their products while being shipped, the packing environment and the sustainability goals before making a recommendation. Our guiding principles are defined by our Pregis Purpose: To Protect, To Preserve and To Inspyre. That sounds like a marketing slogan, but it is much more than that as we measure all our actions against this purpose:
We aim To Protect our planet by reducing damage and preventing reships. We help protect our customers' products, profits, employees and their customer satisfaction. We strive to preserve natural resources and the environment. We focus on designing products and processes that contribute to a circular economy through end-to-end supply chain excellence. And people (you) are the "y" in Inspyre. We inspyre people to do more good for the world through education, industry advocacy, professional and personal development. It is about creating a great place to work. About improving daily lives, culture, diversity, safety and missions that impact society.
PE: Is Pregis materials-agnostic, i.e. do you believe that all products have specific requirements to which some materials are more suited than others?
JK: We are a material neutral company and will advise our customers to use the product or service that is best suited for their needs. Protection of the products is always the initial concern as the impact of product damage on the environment is enormous.
PE: How has the emergence of e-commerce as the dominant retail model – particularly in the past year – changed the priorities for packaging?
JK: Not to sound too dramatic but we believe a new packaging era has begun. E-commerce grew around 15% each year but during Covid certain customers grew even >30%. A parcel in e-commerce is handled up to 20 times more than in traditional retail once you look at the parcel journey. The design of the packaging needs to be different to support that change. At the same time, consumers that receive the packages are becoming more sensitive to the impact on the environment, requiring reduction of waste and minimizing the carbon footprint caused by the packaging material.
This means that our customers are adapting their way of working and we help them with that. Three key areas of focus we address are:
Work more efficiently: The labour market in most EU countries is overheated so we were challenged by a lot of customers to help them work smarter and in a more automated way to manage the increased volumes with the same or fewer pack tables.
Reduce returns: While return rates to brick and mortar stores are around 8%, for items bought online this jumps to around 25%. The biggest reason is damaged products. Handling goods up to 20 times more in the parcel journey could increase the damage rate if proper modifications to the package design have not been made. With our certified ISTA lab we help customers re-design and lower the impact of damages.
Reduce environmental impact: More boxes, more shipments and more returns have an impact on the environment. It is our responsibility to reduce or eliminate and reuse as much material as possible. We therefor work with materials, made from up to 100% recycled content or made from Starch or made from renewable sources. Obviously the materials we recommend are 100% recyclable and the products are in general all reusable.
PE: How have you approached the challenges around the Covid-19 situation, and do you think this will bring about a permanent change in the packaging landscape?
JK: We are helping our customers to optimize their fulfilment operation in a way that social distancing is guaranteed. Social distancing guidelines required reconfiguring existing workflows, such as maximizing or smartly adjusting the workspace, having all workstations face one direction and designated walk paths for workers in order to minimize contact with other people.
PE: How is Pregis approaching the challenge of plastic waste, and how do you think the industry as a whole should be addressing this? Do you believe we should be looking to phase out fossil-based plastics entirely, or is this not a realistic proposition?
JK: The unique properties and versatility of plastics make them most suitable for the protection of certain products. Also looking at carbon emissions, plastic has a good performance. The challenge is making it a true circular product and that starts with establishing a recycling infrastructure and design of materials which facilitates recyclability (monomaterials). To this end Pregis has become an active member of CEFLEX and the Alliance to End Plastic Waste.
We are looking to achieve around 70% recycled or biobased resources across all our products by 2025. By 2030 we are aiming for 100% recycled or biobased resources across our entire portfolio. Additionally, we are one of the first 100 companies in the world to join the Climate Pledge (initiated by Amazon), which targets carbon neutrality by 2040, 10 years ahead of the Paris Agreement.