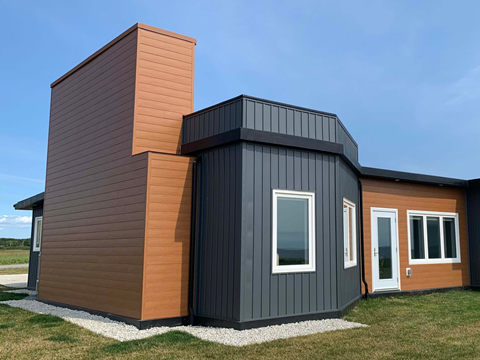 PlastiCircle, a pioneering pan-European research project, has identified a number of new applications for recycled polymers from non-bottle PET packaging waste.
The €8.6 million EU Horizon 2020-funded project has been working for the past four years to optimise the collection, transport, sorting, and recycling of kerbside collected plastic packaging with the aim of transforming this waste into new products. The project ends in May 2021.
One member of the initiative, resource recovery specialist Axion, is managing work with five manufacturers on how recycled content from plastic packaging can be incorporated into different non-packaging applications, including the construction and automotive sectors.
Richard McKinlay, Axion's head of consulting, says that although the need and demand for closed-loop recycling back into packaging is growing, there are still opportunities to use more recycled content in non-packaging applications.
Polyethylene terephthalate (PET), although less commonly used in non-packaging applications, does have uses in the construction industry. PET bottles are often collected and recycled back into food packaging, which Axion says is the most beneficial route. But the company also says that non-bottle PET, such as that used in thermoformed trays, is not widely recycled and much of this material goes to energy recovery.
A greater concentration of PET tray material is found in kerbside collections in countries that operate a deposit scheme on PET bottles. According to Axion, as the PET tray is a more brittle copolymer, it cannot be recycled into a bottle and can be technically challenging to use back in food trays. Coloured PET also faces more market limitations as the demand is largely for clear PET.
"To increase demand and therefore improve the economics of recycling PET tray material, more end markets would be beneficial," says McKinlay.
One example of a non-packaging product using recycled PET is a foam PET board produced by Armacell. Working within the PlastiCircle project, the Belgian manufacturer has overcome technical challenges to develop the use of alternative sources of rPET, like PET trays, and give a second life to this material, while gaining a new feedstock source.
Since 2010, Armacell has been working on the production of PET foam boards based on 100% recycled post-consumer bottle flakes for a range of technical applications, such as wind energy, construction, rail and road transport, and automotive, as well as general industries.
For Armacell, the challenges related to recycling PET tray material are the low intrinsic viscosity (IV), the frequent use of multilayer sheets in packaging trays, and other contaminations coming from the mixed plastic household waste collection.
To achieve the correct mechanical properties for the PET foam boards, Armacell says that it is essential to limit raw material variations and to master material melt viscosity and pressure in the extruder.
"With a combination of adapted processing parameters, as well as new melt modifier formulation, it is possible to produce foam boards from tray-PET that have a comparable quality to foam boards produced from bottle PET," comments Lisa Scholle, Armacell's innovation scientist for PET foams.
She adds: "The possibility of using PET from trays to produce PET foam boards opens up a new source of raw material. In addition, the raw material price is likely to be lower than that of PET from post-consumer bottles in the long run."
McKinlay concludes that demonstrating the use of recycled PET from trays in non-packaging applications could help to progress European infrastructure.
He adds: "Going forwards, additional financial incentives to encourage more recycling into non-packaging applications would help the sector to overcome some economic barriers. This project represents another significant step forward in the move to a circular economy for plastics because it has shown what is possible in using recycled content in quite demanding applications, which has previously not been done on such a scale."