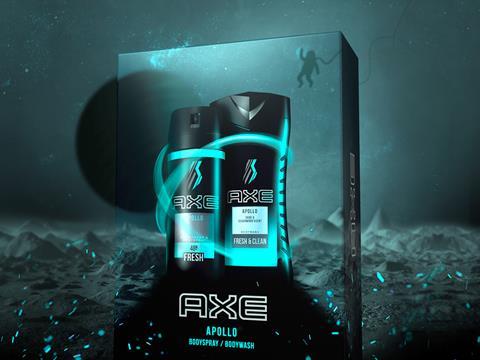 In a shift away from conventional gifting design, PB Creative has honed in on gaming as the latest 'hook' for Unilever's Axe gift packs this Christmas.
With striking graphics and moody lighting reminiscent of high-definition gaming, the agency aims to attract young male Axe consumers through one of their primary 'passion-points.'
The new range designs are influenced by iconic games like 'Call of Duty,' evoking a shadowy, atmospheric ambience where the story sits at the very core.
It is the agency's view that gift purchasing is inherently different to any other shopping experience. It is, they say, much more emotional; with consumers searching for something special and relevant for their loved ones. PB's approach looks to shift the focus back onto the recipient with a concept and design that seeks to fully engage the Axe consumer.
"The challenge was to craft gift packs that were innovative and genuinely desirable to the Axe consumer," says Ben Lambert, co-founder and creative partner at PB Creative.
"We've taken an entirely different approach and created a bold, daring, and revolutionary design system, inspired by the world of gaming and modern-day platforms. Each variant has its own unique gaming aesthetic influenced by its name or story and actually looks and feels like a gaming box."
The new gift packs launch this month and will be on sale in multiple grocers and pharmacies globally.