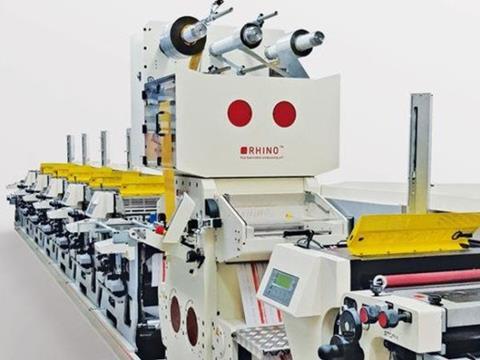 Pragati Pack, part of the Pragati Group is a five-decade-old company providing printing & finishing services for a range of products i.e. from marketing collaterals to packaging and labels.
The company has won the prestigious SAPPI International Printer of the Year for a record three times. The company is best known for equipped with the latest machinery for high-quality printing & finishing with a short turnaround time.
VINSAK, leading print equipment suppliers has installed India's first Rhino at Pragati .The machine is the most powerful in-line flatbed embosser in the market with foiling and hologram in-setting units. It has a revolvable foil head to apply foil across and in web direction. It operates at a speed of up to 25'000 cycles per hour for multi-stepping designs. These 7 strokes per second allow production at high speed with cost-effective tools.
RHINO™ II also accommodates two foil stepping servo levels for independent patterns and 6 individually controllable heating zones for maximum flexibility in heat management on demanding multi-step designs.
More info: