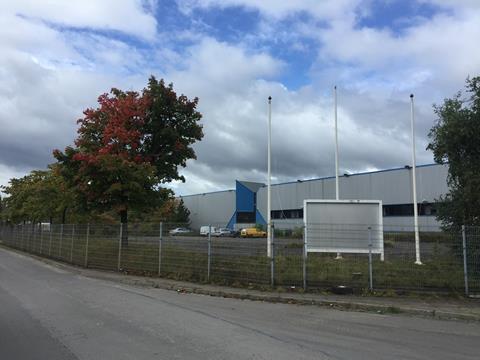 The largest industrial letting in Scotland this year has seen a packaging firm secure 120,000 sq. ft. in the outskirts of Glasgow.
Scotland's largest independent packaging company The UPAC Group has signed a 15-year lease at 133 Barfillan Drive, Cardonald. Leading commercial property advisory GVA acted on behalf of the landlord John R Adam & Sons Ltd. GVA say the deal is a sign of the good health of the industrial market this year.
Craig Semple of GVA said: "This is not only Scotland's largest industrial letting of 2017, it's also one of the most significant in what has been a strong year for the market across all size ranges. Prime industrial rents in Glasgow have increased by as much as £2 per sq. ft, rising from £6 to £8."
The site was originally a 200,000 sq. ft. facility but GVA anticipated it would be difficult to market due to a lack of yard space and tight boundary. To create a yard space GVA advised the landlord to demolish the west side of the complex, which was in poor condition and amounted to approximately half the total sq. ft. This allowed a large secure yard space to be created as well as a 120,000 sq. ft. unit featuring a two-storey office and sizable car park.
Mr. Semple said: "Not many agents would recommend the demolition of almost 100,000 sq. ft. and the landlord deserves a lot of credit for taking our advice and adopting what could be viewed as a high-risk strategy. The landlord further invested in redesigning the unit, but in this instance, it significantly enhanced the viability of the site and thus the letting prospects. UPAC were the first party to view this site and the long-term lease shows they feel it will serve as an excellent base for their business to grow."
Chris Kelly, MD of the The UPAC Group, said: "After growth of almost 25% year-on-year for the past four years, we had been searching for a new central hub for two years. Our list of demands was sizable to meet our current needs but accommodate for our projected future growth. Part of the appeal of this site was the creation of the large yard space that offers room for future build projects."
Speculative industrial development up to 20,000 sq ft and small multi let schemes returned to the Scottish market in 2016 and GVA believe developers are monitoring these new build units before undertaking the next phase of speculative development in 2018.
Mr. Semple added: "Businesses across the UK are interested in Scotland again thanks to a relatively settled business environment compared to previous years. However, it's still hard to see developers in Scotland having the confidence to speculatively build a warehouse, distribution facility, research campus or manufacturing plant above 50,000 sq. ft.
"Whilst pre-lets of 100,000 sq. ft. are secured fairly regularly in the Midlands in England, developments of this scale are deemed too high-risk in Scotland. Unfortunately, only more deals at this level will allay those fears but with a lack of availability in this size range, it's a Catch-22."
"There is an appetite from inward investors for large scale industrial accommodation, yet availability in this size range is extremely limited and GVA are aware of at least three occupiers seeking accommodation of a similar size to this site with their own bespoke specifications."