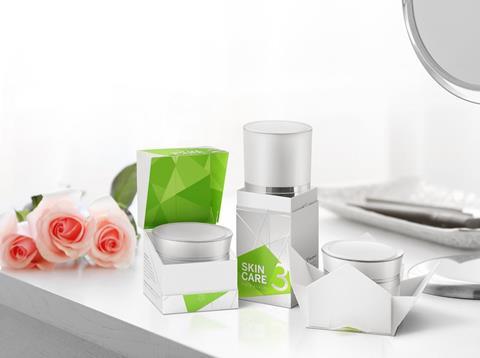 Craftmanship, sustainability, and flexibility are key drivers in the personal care industry - observes Libby White from ADF PCD in Paris, where hundreds of innovations were showcased by over 500 exhibitors to 7,224 attending professionals from 31 January to 01 February 2018.
Packaging Europe takes a closer look at the stand-out solutions and the market trends driving innovation, discovering that a move towards sustainable thinking goes hand in hand with pushing aesthetic appeal and clever design. The development of innovative dispensing systems is also a clear focus to achieve the finest functionality for consumers, and technology on show at the event met a clear need for flexibility and speed.
Technology highlights market demands
Hinterkopf was a major attraction at the show exhibiting its latest D240.2 digital printing machine providing higher precision, more intense colours and faster speed.
"Packaging presents the soul of its contents and we have the ability to make containers beautiful, an important aspect of the personal care market," Alexander Hinterkopf, managing director of Hinterkopf Gmbh comments. "We notice a widening variety of products on the personal care market, whereby the need for flexibility and speed is crucial. Personal care products are becoming more and more personalised and niche, for example geared towards older and younger generations and to address even times of day for use, from day to night." These changing market demands need to be supported by speed and flexibility.
"Marketing organisations are seeking to create individual products in a very short time," Mr Hinterkopf continues. As a consequence, run lengths are coming down in size. More important is a very short time to market. This is where digital printing comes into play.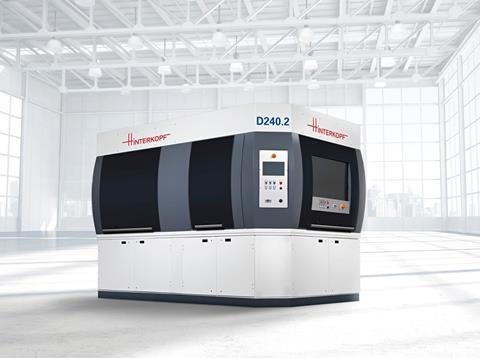 Seasonal products, special or limited editions cost practically the same as a larger quantity. In theory, a consumer could order an individualised piece, without significant impact on production cost. The printed image is consistent from the first to last piece of a run, and there is virtually no production waste. This further enhances the economics in manufacturing.
Large quantities can also be produced very easily with the D240.2. Due to integrated networking of machines, the decoration of larger quantity orders can be split between several machines. The multiple machines used for this type of networked production can even be situated at different locations. The print result remains the same from can to can – regardless where the machine is located.
"If the order quantity increases over night to a million cans, a single machine gets overwhelmed," says Mr Hinterkopf.
Sustainability matters
Metsä Board showcased its stand-out SkinCare 2.0 gift box design.
Created by Metsä's packaging design team, the new SkinCare 2.0 gift box demonstrates a more environmentally friendly packaging design through the use of lighter weight paperboard materials and the elimination of the plastic wrap. In addition, each box design offers a unique opening and reclosing experience combined with maximum runnability performance on automated packaging lines.
Christophe Baudry, sales director, EMEA brand owners, remarks: "Metsä has green blood running through its veins and our 100 per cent renewable and compostable box consists of purely pulp, no plastic, whilst providing the same high-quality aesthetic."
The emphasis RPC Bramlage places on sustainable packaging solutions has been underlined by two accreditations. The company holds an Ecocert certification for its standard AirFree® packs, and a COTREP (Technical Committee for Plastic Packaging Recycling) certification that confirm the recyclability of its packaging.
Both RPC Bramlage's Ecosolution pump in four parts and AirFree® bottle are made entirely from plastic and are 100 per cent recyclable. The external layer of the AirFree® bottle can be manufactured in recycled PE, while the internal pouch layer in contact with the formula uses virgin PE. The pouch contains EVOH, a barrier to oxygen that also blocks odour migration and guarantees the integrity of the formula.
Slidissime Quartz is the first ecological airless jar, combining airless pouch technology with a flexible Touch & Slide pump. Its materials are compliant with the Food Contact EC directive and are compatible with most formulae, ensuring the solution answers the needs of today's cosmetic market.
Both certifications leverage RPC Bramlage's sustainability philosophy – that of promoting the harmonious coexistence of business and the global environment.
"Nowadays, end-users are looking for environmentally-friendly solutions from personal care products and this is pushing brands to reduce preservatives," explains Pascal Hennemann, RPC Bramlage's R&D Manager. "This requires the development of innovative packaging that eliminates the need for these preservatives. At the same time, a truly sustainable solution must comprise more than careful material selection. Our eco approach also takes into account the entire product life cycle, including optimisation of energy consumption, weight reduction, and recycling of plastic waste."
Greener materials
Another clear trend to see on the show floor influenced by environmental thought was a move away from solvents, lacquers and varnishes and towards alternatives.
Tubex, a packaging specialist for aluminium aerosol cans, aluminium tubes, cartridges and plastic tubes showcased its use of water-based lacquer, which saves up to 40 per cent of solvents compared to standard, solvent based lacquers. It also highlighted its use of internal powder coating, a joint development of Tubex and suppliers of coatings. Advantages include no use of solvents, a reduced carbon footprint and best porosity results.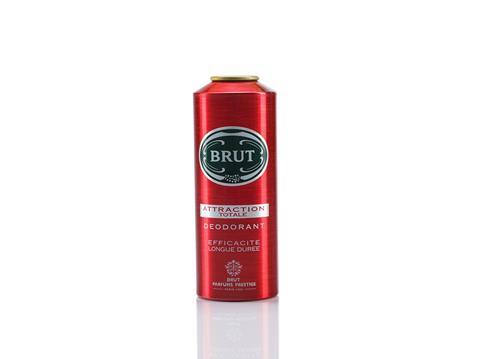 Tubex also brings to the market the shoulderless plastic tube. By applying a patented production process the cap is directly welded onto the tube sleeve and the production of the shoulder is omitted completely. Through this manufacturing process the material saving can be up to 40 per cent compared to standard plastic tubes.
Complementary dispensing
Advances in solutions offered on the personal care market need to be reflected by the systems that dispense them. Aptar Beauty and Home, which designs and manufactures dispensing systems for cosmetics and perfumery offer a new alternative application method to suit the needs of the market. Star Drop offers simple and intuitive application to complement a foundation formula with an ultra-fluid texture that makes it difficult to apply. The application method boasts a new generation valve capable of releasing just the right amount of product for a tailor-made dose, guaranteeing controlled, hygienic and waste free application.
The ultra-fluid texture of this foundation formula makes it difficult to apply, hence the idea of an alternative application method christened Star drop, boasting a new-generation valve capable of releasing just the right amount of product for a tailor-made dose.
As personal care products advance and diversify, so innovative packaging is evolving and supporting the growing needs of the market.