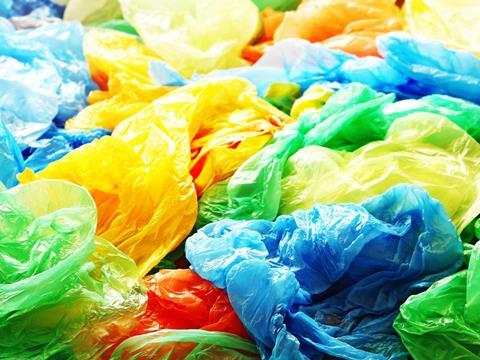 Bright Green Plastics says it has developed a technology that can merge unsorted flexible plastics with existing feedstock, which could reportedly complement initiatives launched by supermarkets to collect soft plastics from customers and reprocess them into new, recycled packaging.
The company claims that it already reprocesses over 40,000 tonnes of rigid plastic for packaging and product manufacturing each year.
Its new technology, which has been in development by the research and development team at Bright Green Plastics for the last year, focuses on flexible plastics that have historically been considered "not easy to recycle".
It adds that such plastics can have high costs and intensive labour requirements for sorting and reprocessing, and that the recycling industry in the UK has generally relied on sending it overseas. In addition, the company says that near-infrared spectroscopic scanners can be ineffective at sorting flexible plastics due to the light weight of the material.
These are challenges that Green Bright Plastics is aiming to address with its new technology, which reportedly allows the company to granulate and blend soft plastics with existing feedstocks.
According to Bright Green, the new technology has been tested using flexible plastic samples from supermarkets, including carrier and delivery bags, and bags for bread, salad, and cheese. The company has apparently analysed a range of polymers to inform the development of the technology.
The company will test the technology throughout November 2021, with the intention of introducing soft plastics to feedstocks from early 2022.
Jonathan Attwood, product formulation manager at Bright Green Plastics, comments: "The ultimate aim with this is to establish an additional feedstock, and avoid perfectly good soft plastics being wasted.
"This traceable process occurs on one site within the UK, reducing the CO2 impact of sorting and shipping abroad.
"Due to the extensive R&D we have completed in the last 12 months, we are confident that by January 2022 we will be able to offer a UK solution for the recycling of flexible packaging, albeit in low volume at the beginning.
"The scalability of this project is based on existing technology and equipment, therefore we are able to upscale this process based on market demand."
This year, a number of UK supermarket chains have recently introduced collection and recycling initiatives for soft plastics. Customers are able to return soft packaging to Tesco's large stores, while Lidl is trialling a collection scheme in 12 of its West Midland stores with plans to launch it nationwide if successful. Similar initiatives are available to customers at Sainsburys and Co-op.
While there have been some calls to eliminate plastic packaging for products such as fruit and vegetables – for example, the controversial ban set to be introduced by the French Government – plastic packaging also plays an important role in reducing food waste, another significant environmental consideration.