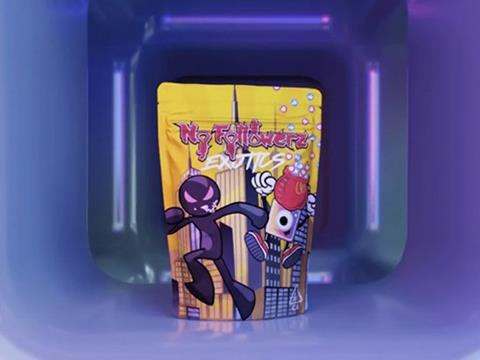 Brandmydispo, is predominantly a cannabis packaging enterprise founded in 2019., based in Oklahoma, USA. According to a report in Industry Intel, it has introduced an innovative range of technologically advanced cannabis pouches and custom packaging solutions with a number of smart packaging features, ushering in a new era of cannabis packaging.
The company says its latest offerings go beyond conventional packaging. By incorporating QR codes, real-time freshness indicators, and state-of-the-art near-field communication (NFC) technology, it claims to be setting a new standard. Customers can now access detailed information about their chosen CBD and weed strains while also engaging in an interactive and immersive experience.
Co-founder Sean Millard of the company, highlighting Brandmydispo's mission, stated, "We're not just supplying products; we're bridging a cultural gap and revolutionizing each package we offer. Innovation is not just a part of our strategy; it's the essence of our entire narrative."
Fellow co-founder Courtney Trouten added, "Modern consumers are seeking more than just a product; they want an elevated experience. Our packaging is designed to deliver precisely that."
Safety is paramount says the company, and Brandmydispo ensures that their custom weed bags meet all regulatory requirements, including child-resistant locks and full compliance with state and national laws. This enables dispensaries to transition into the future seamlessly, according to the co-founders.
The introduction of these high-tech cannabis packs is a major step forward says Amanda Fisher, CEO of Brandmydispo, "We're not just applying designs to bags; we're transforming a simple vessel into a dynamic platform for consumer interaction. This is the future, and we're writing its code."
With the new developments, the company acknowledges that this is only its first step in the marijuana packaging realm. Its sights are set on addressing existing challenges and anticipating future ones. A portion of the proceeds from their high-tech weed bag sales is allocated to outreach programs focused on cannabis education and responsible usage.
Furthermore, the company is forging strategic alliances with relevant partners, spanning from eco-activists to tech experts, meaning it is poised to unveil even more innovative offerings. These collaborations offer not only business synergies but also the promise of a disruptive future in custom cannabis packaging explains Amanda Fisher, "This is more than just a product; it's a seismic shift in the way we perceive dispensary packaging."
The company says it is dedicated to continual reinvention, community engagement and eco-consciousness These enhanced custom cannabis bags are just the beginning of the journey.
This article was created in collaboration with AIPIA (the Active and Intelligent Packaging Industry Association). For a full update on active and intelligent packaging, come along to the AIPIA World Congress (co-organized by Packaging Europe) in Amsterdam on 14-15 November. The only smart packaging event covering the entire technology spectrum, the World Congress is a meeting place for the global active and intelligent packaging industry where brand owners, innovators, and other stakeholders can network and see and discuss the latest trends and innovations. Register to attend here.