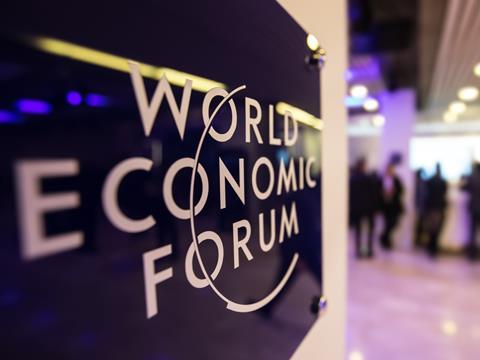 The World Economic Forum will collaborate with companies from the chemical sector, including Dow, BASF and Solvay, to move the Low-Carbon Emitting Technologies (LCET) initiative into its implementation stage by the end of 2023.
Following a two-year period of analysis and knowledge exchange between industry players, the project development company (PDC) will advance via an inclusive stakeholder primacy collaboration between the companies mentioned above, as well as Air Liquide, Clariant, Covestro, Mitsubishi Chemical Corp., Royal DMS, SABIC, and SIBUR. It will also be supported by the Mission Possible Partnership, an alliance geared towards accelerating decarbonisation across the world's highest-emitting industries over the next 10 years.
According to the group, chemicals are used for more than 95% of the world's manufactured goods and chemical demand is expected to quadruple by 2050. The industry is reportedly responsible for 5% of global emissions, a significant challenge the LCET initiative is seeking to address.
Originally a knowledge-sharing platform, this announcement marks a shift to implementation for the LCET initiative, with intentions to foster further public-private partnerships and enable pre-competitive cooperation. This may take the firm of joint ventures or start-up companies, as well as co-investments in larger projects that could not be financed by a single company.
In addition, the collaboration is aimed at evening out risks across the value chain. The group identifies a key economic risk when companies first rollout new technologies on a commercial scale, but counters that capital investment and regulatory support between companies could help to transform the sector while sharing the brunt of its challenges.
The companies add that the LCET initiative provides opportunities for co-marketing schemes that could encourage collaboration with adjacent industries, such as electrical grids and pipelines, in order to develop infrastructure for new technologies. The initiative is also aiming to facilitate coordination between academic institutions, governments, and civil society, according to the group.
In line with the LCET initiative's initial goal of reducing greenhouse gas (GHS) emissions when it was founded in 2019, the recently-announced PDC will focus on two starting points in the value chain that it considers to be the largest sources of emissions.
The first of these projects is centred around olefin production via steam cracking. A collaborative project between BASF, SABIC and Linde will launch an electrically heated steam cracker furnace on a commercials scale – the first of its kind globally, the companies claim.
The PDC will also focus on ammonia production based on dedicated hydrogen generation from methane or water. It adds that projects, including hydrogen generation from low-carbon emission processes and the use of CO2 and biomass as feedstock, are currently in development.
A research and development hub for plastic waste processing is also being considered, according to the group.
Overall, the LCET initiative is aiming to achieve net-zero emissions in the chemical industry by 2050.
Roberto Bocca, member of the executive committee at the World Economic Forum, comments: "This will require extraordinary business transformation, unprecedented partnerships and collaboration both within the private sector and across all stakeholders including society and governments."
Yousef Al-Benyan, vice chairman and CEO of SABIC, and LCET Co-Chair, adds: "As the LCET initiative moves into the critical implementation stage, it will demonstrate the ground-breaking innovation that our industry can achieve through collaboration.
"By working together to co-develop and upscale low carbon-emitting technologies, we will accelerate our circular carbon economy journey to carbon neutrality."
Last year, SABIC announced that its polycarbonate facility in Cartagena, Spain, would reportedly be the world's first large-scale chemical production site to be run entirely on renewable power. Other developments from the companies involved in the PDC include BASF's IrgaCycle additive solutions that apparently increase the percentage of recycled content in end-use applications and Solvay's recent proof of concept for the recycling of polyvinylidene chloride (PVDC).
The companies and World Economic Forum are calling for more producers, technology providers, and value chain partners from the chemical industry to join the LCET initiative going forward.