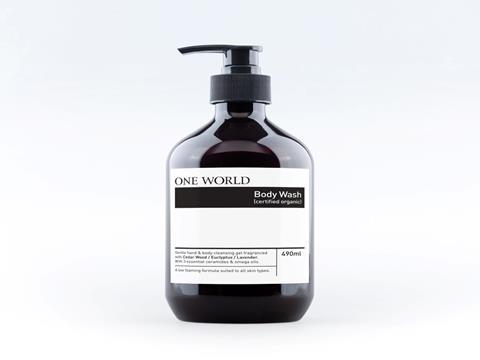 Innovia Films's RayoFace QB offers customers an uncoated and cavitated biaxially orientated polypropylene (BOPP) base film in brilliant white, which is designed for pressure sensitive labelling applications including food contact.
The Rayoface QB has a brilliant white surface due to its reported opacity of 91%. The company adds that the label is compatible with a range of top-coatings and PSL adhesives.
According to the company, the five-layer technology of the Innovia Films Polish line gives a high standard of performance and yield for customers. QB can allegedly be manufactured and shipped in large jumbo vertical rolls of 16,300 metres to help with efficiency and reduce changeover times.
The film is currently available in 57 and 40 micron thickness, with a coating receptive surface on one side that allows customers to add a topcoat.
Innovia says that QB is suitable for a range of market segments including household and personal care, food and beverages, and other consumer packaged goods sectors. It apparnelty also has EU food contact compliance.
In addition, the company claims that the film has performed well during in-depth trials, with "excellent" results throughout the pressure sensitive labelling supply chain.
The RayoFace QB is available to purchase now from Innovia.
Last year, Innvoia released what it claimed at the time to be the world's first carbon-neutral BOPP label film based on the principles of mass balance and certified by the International Sustainability and Carbon Certification (ISCC Plus) programme. The company also offers Rayoface mBoss, a 130 microns film designed to offer long-lasting premium embossing performance to customers.