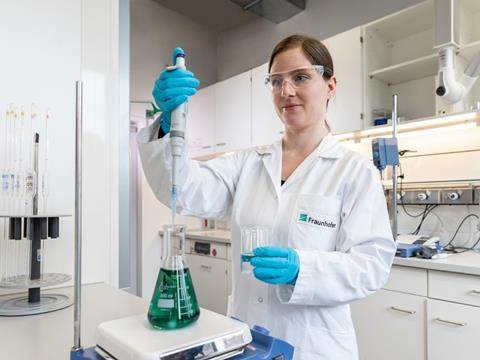 The Fraunhofer Institute for Process Engineering and Packaging IVV has announced a new research project, BiPaRe, which aims to identify the connections between the barrier effect of a coating versus its recyclability, in order to increase the market potential for bio-based paper coatings in sustainable packaging.
The institute says a database will be created for product developers to use to assess the functionality, process capability and recyclability of new coatings in advance while considering the wider context. The coatings can then be organized effectively.
Apparently, new laboratory test methods will be used to test the coatings' recyclability. The interference potential of re-dispersible and finely dispersed coating particles, which accumulate in the process water at paper mills, is being investigated using newly developed testing methods. Bio-based paper coatings with a barrier function will also be systematically investigated.
According to Fraunhofer, the results will be used to further develop recyclability to assist the coatings meeting the requirements of the recovered paper industry. Based on this, new packaging concepts will be developed and a generally applicable decision tree for the product development of bio-based barrier coatings will be defined.
Fraunhofer states that the BiPaRe project aims to obtain several results. The first is a generally applicable laboratory test method for the interference potential of redispersible coating components in paper production, to supplement current recyclability test methods.
Secondly, a data matrix showing the influence of material parameters of bio-based coating materials on recyclability. Additionally, sample packaging concepts for food group/product categories which combine both functionality and recyclability.
Finally, the recommendations for action for holistic product development (including recyclability) developed during the project should enable SMEs to increase their sales potential with sustainable product variants and reduce the license fees for the dual systems.
The project is managed and funded by the German Federation of Industrial Research Associations (AiF), the Paper Technology Foundation (PTS) and the Federal Ministry for Economic Affairs and Energy (BMWi).