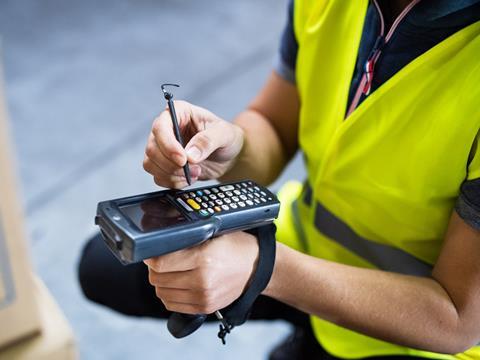 GS1, the global standards body for coding, is preparing to transition away from 1D barcodes to a new 2D barcode format – the GS1 Digital Link. At the GS1 Global Forum in Brussels in Feb 2023, the standards body announced an official sunrise period for 2D codes starting in 2027.
With retailers and consumer brands across industries preparing for Sunrise 2027, Dominique Guinard, VP of Cloud & IoT at Digimarc, will share insight into how brands are experimenting with the transition from 1D to 2D to yield greater business efficiencies while delivering on consumer demands for sustainability credentials, proof of authenticity and personalized experiences. The transition has started, and Domino Printing Sciences will also be on hand to share their input into making the transition as smooth as possible.
GS1 Digital Link is a simple, standards-based structure for encoding information in QR codes – effectively taking the retail barcode information and embedding it on the end of a URL – allowing that information to become part of the web. Identifiers, (such as a Global Trade Item Number or GTIN, the number encoded in a linear barcode and used to identify a product at the checkout) are located within the Digital Link QR codes and become gateways to a range of information.
Why is GS1 transitioning barcodes to the GS1 Digital Link? In recent years, many brands have responded to the increasing demand for more data by adding secondary barcodes to their product packaging. A single pack might include a QR code for consumer-facing applications alongside multiple other data carriers for use at POS, internal stock control, or supply chain operations management.
While consumers are now more adept at using 2D codes than ever, having multiple 2D codes on product packaging can still be confusing. It can also cause issues with scanning at POS systems and take up valuable space on the packaging design.
GS1 has now officially set the gears in motion to help the industry transition to a single, data-rich 2D code, which allows everything from warehouse machinery and POS scanners to specialised apps and smart fridges to obtain information about a product. A single GS1 Digital Link will deliver different information depending on the device used to scan the code and will provide opportunities to improve supply chain visibility, ensure product safety, and bring a wealth of information to consumers, both at home and in-store.
Through the introduction and official sunrise of the GS1 Digital Link, the organisation is updating the GS1 system to work in this new data-focused world. The GS1 Digital Link standard has been developed in collaboration with some of the world's largest retailers, manufacturers, and transport and logistics firms, to modernise the barcode in such a way that everyone can use it to better connect and share information, enhancing transparency and product authenticity and traceability, while enabling consumer engagement.
While the GS1 Digital Link standard provides a vision – and now a roadmap – for the future, there are some challenges that manufacturers will need to consider when transitioning to the GS1 Digital Link. For example, manufacturers must consider what information to include inside the code – whether this will be dynamic, batch- or item-related data, or higher-level product-focused information.
Solutions for printing the QR codes will also need to be considered – including technology for product handling, printing, and code inspection. Come along to the Congress to discover how to address these and other challenges, such as how to code products in real-time. Book now!
This article was created in collaboration with AIPIA (the Active and Intelligent Packaging Industry Association). For a full update on active and intelligent packaging, come along to the AIPIA World Congress (co-organized by Packaging Europe) in Amsterdam on 14-15 November. The only smart packaging event covering the entire technology spectrum, the World Congress is a meeting place for the global active and intelligent packaging industry where brand owners, innovators, and other stakeholders can network and see and discuss the latest trends and innovations. Register to attend here.