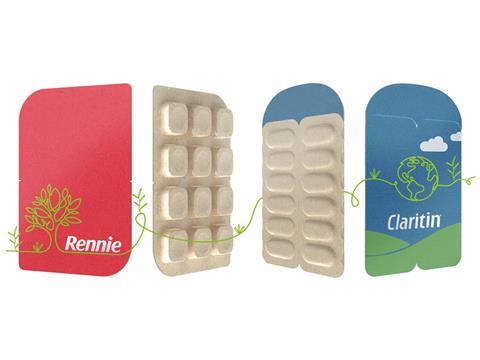 Bayer has joined the Blister Pack Collective, a group that is aiming to develop a blister pack made from fibre-based materials.
The group is led by PA Consulting and PulPac, who developed the technology that is hoped to underpin this new type of blister pack – Dry Molded Fibre. The group hopes that it can help to cut back on the more than 100,000 tonnes of plastic medicine packaging used every year.
PulPac also claims that its Dry Molded Fibre technology minimizes CO2 emissions – reportedly having up to an 80% lower CO2 footprint than plastic – while requiring "minimal water usage". The companies say that the innovation will enable the production of versatile tablet packs that are comparable to PVC packs in terms of design and tablet count.
Tony Perrotta, PulPac Partnership Lead at PA Consulting, says: "We are excited to welcome Bayer to the Blister Pack Collective. PA and PulPac formed the Blister Pack Collective to accelerate the progress to reduce single-use plastics, especially problem plastics like PVC, in over-the-counter, prescription drugs, nutraceuticals, and confectionary items. We are delighted to join forces with leading brand partners like Bayer to accelerate development and create a global impact."
Jesse DelGigante, Director of Global Packaging Innovation at Bayer Consumer Health, adds: "We have a bold commitment to transform 100% of our packaging to be recyclable or renewable by 2030 and have committed to invest €100 million investment in changing how our products are made and consumed. Achieving this will require working with the best partners and we are proud to be a part of the Blister Pack Collective as we work to make a real impact for sustainability."
If you liked this article, you might also enjoy:
The L'Oréal approach to packaging sustainability
What steps is Apple taking to make its packaging more sustainable?
How did Brazil achieve its 100% aluminium can recycling rate – and can it be replicated in the EU?
Experts have their say on the EU's Packaging and Packaging Waste Directive revisions