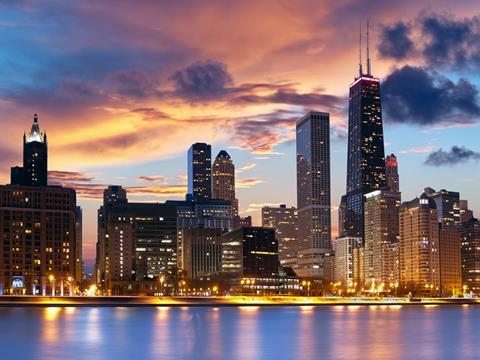 Every two years Chicago, Illinois becomes Packaging Town as Pack Expo International comes to the Windy City and fills McCormick Place with the latest technologies, machines and ideas for Brand Owners and their suppliers and partners.
This year the event (Oct 23-26) is enhanced by hosting the first 'live' AIPIA Smart Packaging Summit since the pandemic. On 25th October AIPIA and its partner Packaging Europe will stage the most important meeting of Active & Intelligent Packaging experts ever seen in North America. It all happens in just 10 days so act now to ensure you don't miss it!
The world of Smart Packaging continued to evolve and grow, even during the height of Covid 19. The need for Supply Chain integrity and product traceability, anti-counterfeit measures, authentication, food security and connecting with Consumers in new ways became more important during the lockdowns.
If anything, it awakened consumers to the benefits of QR codes, tags which help to identify fakes from real products and provide valuable information about the provenance, plus authentication of products, as well as keeping them fresher for longer.
Brand Owners from all across the packaging value chain are now adopting more and more Smart Packaging technologies to from Smart Caps to aid rehydration, to hidden watermarks to provide product protection and a means to simplify the recycling of packaging.
Sustainability is a big issue for everyone, even Smart Packaging providers who can offer ways to alert consumers to the best way to dispose of their used packs as well as helping them to avoid wasting the valuable product inside – and that goes for both Food & Beverage and Pharmaceuticals.
So the opportunity to catch up with the latest Smart Packaging developments in Chicago is unmissable if any of those issues resonate with your business. The line-up of speakers includes: Acsis, Aptar, Adrich, Authentic Labs, Blue Bite, Cellr, Digimar, Evigence Sensors, Identiv, Securikett Systech and WestRock. They will cover the whole spectrum of Smart Packaging technologies and services and how they can benefit your business.
One of the keynote addresses will be made by Anita Etrati, Strategy & Consulting Senior Manager Industry X at Accenture. Following the publication of a major report, compiled in collaboration with AIPIA, she will explain how a convergence of smart and connected technologies is transforming the humble package into a new source of real value.
Further, she will address the challenge of using the valuable data this new packaging generates in a meaningful way across all parts of your business, one of the key issues identified in the report (which you can download for free.)
Full access, in-person registration costs just $295 and includes access to all show floor exhibits for 4 days and 100 educational sessions, including the AIPIA Smart Packaging Summit. You will also get access to a My Show Planner account, a personalized resource planning tool and directory with on-demand access to sessions following the show. On top of this, you get access to the whole Pack Expo! Why wait? Click here to register today.
This article was created in collaboration with AIPIA (the Active and Intelligent Packaging Industry Association). Packaging Europe and AIPIA are joining forces to bring news and commentary about the active and intelligent packaging landscape to a larger audience. To learn more about this partnership, click here.