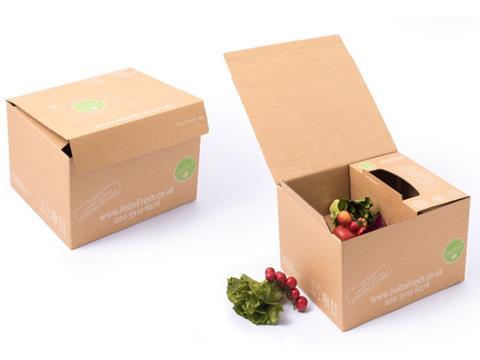 Smurfit Kappa is now working with 70% of leading European e-retail brands, the packaging solutions company said today as it announced the new name for its e-retail offering – eSmart.
This is the culmination of years of experience helping e-retailers optimise opportunities in the online sales space. eSmart guides companies through 12 key areas relating to the optimisation of e-retail processes, supply chain efficiency and delivering a superior consumer experience.
Edwin Goffard, COO Corrugated Europe, says: "As online sales grow and consumer expectations evolve in an increasingly digitalised world, the pressure is on for brand owners and e-retailers to stand out from the crowd. Packaging plays a vital role in helping businesses grow profitably, manage supply chain complexity, and deliver the right brand experience."
"By bringing our e-retail offering together under the eSmart umbrella, we are making it even simpler for companies to find the packaging solutions that make business sense. We're delighted to partner with so many leading online retailers including Zalando and CDiscount and we look forward to working with more brands to help them unlock the opportunities that will support future success."
Additionally, thanks to the eSmart service, leading food delivery service HelloFresh was able to optimise its e-retail process with a solution that not only delivered a superior customer experience but increased packing space by 17% and pallet fill by 13%.
Luke Grob, Product and Innovation Director at HelloFresh, said: "It's essential for us to always keep our customers at the heart of everything we do. At each step of the design process, Smurfit Kappa shared our vision and passion for customer-centric attention to detail."
More info: