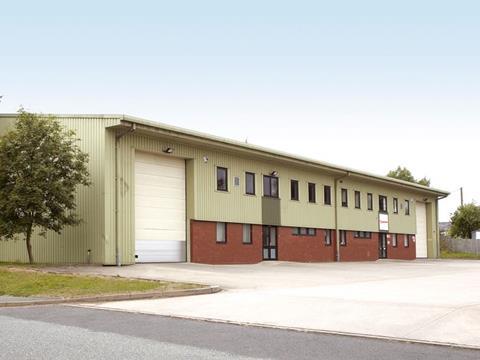 Latest growth initiative represents investment of £550,000 in new office space to facilitate worldwide distribution of own brand N series of CIJ printers.
Shropshire-based The Needham Group has invested in excess of £550,000 to establish Needham Coding Distribution Limited for the worldwide distribution of its newly launched, own-brand 'N' series of continuous inkjet (CIJ) printers which has been well received in the UK by both existing and new customers within the food, beverage, pharmaceutical, cosmetics and personal care markets.
In a key move to facilitate this latest growth initiative, The Needham Group, which was founded in 1962 and also comprises Needham Coding Limited, Needham Coding Ireland Limited and Needham Inks Limited, has purchased an additional 1000 square metres of office space on Waymills Industrial Estate in Whitchurch, where it bought its current premises in 2012.
Aled Ellis, Managing Director at The Needham Group comments: "With the development of our best in class 'N' series of CIJ printers, it was a natural next step to set up a dedicated distribution business which could offer the full range internationally via our network of 100 plus highly experienced ink distributors.
He continues: "The creation of a distribution company and purchase of additional premises represents significant investment for the business, but will allow us to promote and support the demand from Europe and the rest of the world, more effectively.
"By utilising our own ink technology, courtesy of our sister company Needham Inks, it will enable us offer a complete package for our global customers based on print performance, reliability and commercial attractiveness," Aled adds. "Group sales have doubled over the past three years but it is through the export activity where I expect major growth over the coming months and years," he concludes.Needham Coding's new user-friendly, low maintenance 'N' series of CIJ inkjet printers offer small and large character printing from 0.6mm up to 19mm. Providing major cost, performance and environmental benefits, the 'N' series boasts a Mean Time Before Failure (MTBF) of 40,000 operating hours and is designed for harsh wet and dry applications.Ideal for global coding and marking applications, the compact 'N' series uses multi-national character sets, featuring multiple languages and Unicode character printing. The printers accurately and reliably reproduce a wide range of fonts such as bar codes, batch numbers and best before, sell-by and expiration dates, as well as other logos and graphics, directly onto uneven or flexible substrates like glass, plastics, paper, metal and rubber.
The 'N' series offers Trupoint™ which provides superior CIJ print quality. Through high speed processing and CIJ specific electronic hardware, millions of drop patterns are dynamically adjusted on the fly to achieve best in class print quality. The printers also incorporate CleanStart™ technology which automatically cleans the system eliminating the need for daily and weekly manual cleaning.
All models in the 'N' series provide a true non-contact print operation with the ink thrown from the printhead a minimum ink throw distance of 12mm and up to a maximum distance of 50mm. Depending on the model, the 'N' series can print a single line of text at speeds exceeding 600m/minute, two lines over 200m/minute and three or four lines of print at 100m/minute. The controls are housed in an ergonomically designed stainless steel cabinet which is sealed to IP55 or IP65 standards.
A large 10.4" touch screen is available as standard with full colour display making set up and reprogramming both simple and intuitive. The printers' CodeConnect™ function boasts integrated USB, RS232, multiple programmable inputs and outputs and optional Ethernet communications enabling network connectivity allowing integration into any applications.
More info: