Date: Monday 20th November 2023
Time: 14:00 (GMT) / 15:00 (CET)
Event Overview
Bioresins – sometimes called bio-plastics, bio-polymers, and bio-materials – are at the foundation of a transformative shift in the injection molding landscape, enabling leading molders and packaging producers to navigate consumer trends, legislation, and sustainability goals.
However, bioresins can pose a number of challenges due to their distinct physical properties, sensitivity to varying temperatures, and evolving performance characteristics. Successfully leveraging these innovative materials requires an adept fusion of expertise, experience, and technology.
Join our webinar to learn:
Why bioresin is growing in popularity as a sustainable packaging alternative to conventional petroleum-based resin
The diverse spectrum of bioresins and other bio-based solutions used in injection molding
The challenges posed by these innovative materials
Best practices for working with bioresins
Examples of bioresin applications
How Husky technologies can enable your success
Meet Your Speakers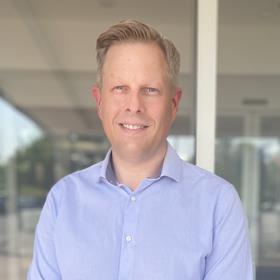 Oliver Schindler
Team Leader, Hot Runner Application Engineering Team EMEA
Husky Technologies™
Oliver Schindler, born in 1981 in Herborn, Germany, has 20+ years of industry experience in injection molding. In 2005, Oliver joined Husky Technologies, a leading injection molding company, as a Test Lab and Service Technician, progressing through the roles of Application Engineer and Senior Application Engineer. Since 2019, he has been the Leader of the Hot Runner Application Engineering Team EMEA. Oliver is a State Certified Engineer and State Certified Technical Business Administrator. Today, he continues to drive innovation and excellence in his leadership role at Husky, leveraging his industry experience, academic qualifications, and leadership skills.
Meet Your Host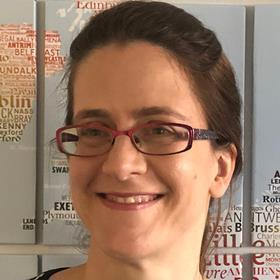 Elisabeth Skoda
Editor at Large
Packaging Europe
Coming from a background of translation and online news editing, Elisabeth has been with Packaging Europe since 2006, and in this time has developed a broad understanding of the packaging industry and an appreciation of the numerous innovations and developments that have come up over the years. As editor of Packaging Europe's new magazine Touchpoints, she has a keen interest in packaging functionality and the consumer experience.


About Husky Technologies™

Discover more about Husky Technologies™: www.husky.co/en/
Since 1953, Husky TechnologiesTM has been pioneering technologies that enable the delivery of essential needs to the global community with industry-leading expertise and service. A global leader, Husky is powered by teams of exceptional people in more than 40 locations with valued customers who operate in over 140 countries. By focusing on sustainably sourced feedstocks, material reuse and exclusive use of medical-grade polymers, Husky continues to be committed to enabling the circular economy now and into the future.