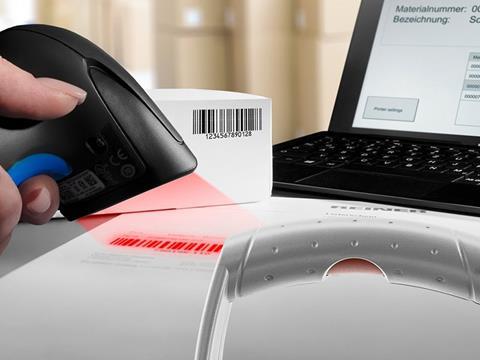 With its pioneering developments in the field of marking technology, REINER's marking devices can print on almost any surface without difficulty: packaging, wood, or cardboard.
"Countless marking possibilities"
In some cases, the legislator prescribes the marking to be applied. REINER offers the appropriate devices for these special applications.
Sequential barcodes or QR codes are used whenever information is to be applied in a compact manner. This is no problem for the mobile marking device jetStamp 1025. REINER says the two handy marking devices jetStamp 790/792 MP are ideal for the simple and fast printing of SLED or LOT numbers. However, the colour of the surface is not decisive, since the print image is also easy to read on dark surfaces, such as brown plastic bottles. The REINER 940 and jetStamp graphic 970 devices are specially designed for UV printing within the scope of counterfeit protection or imprints that interfere with the existing label.
Not choosy, but chooseable
REINER says its marking devices are not choosy when it comes to the surfaces to be printed: cardboard, paperboard, wood, pallets or paper. Marking on almost any surface is possible, with specially developed MP inks allowing printing on complex surfaces such as films, packaging and glass.
"Successful connection in every respect"
The supplied PCset graphic software simplifies data transfer from the PC to the marking device. The extended software settings have been designed for the REINER marking devices and enable output on Microsoft® Office products such as Excel or Word.
Special solutions for data transfer from ERP systems or label software are also available for the models jetStamp 1025, jetStamp graphic 970 and REINER 940.
REINER says its devices are particularly suited to the reliable marking of small to medium-sized batches. Also, its mobile marking devices mean that mobile and smear-resistant marking can be achieved even without expensive label or marking systems.
This content was sponsored by REINER.