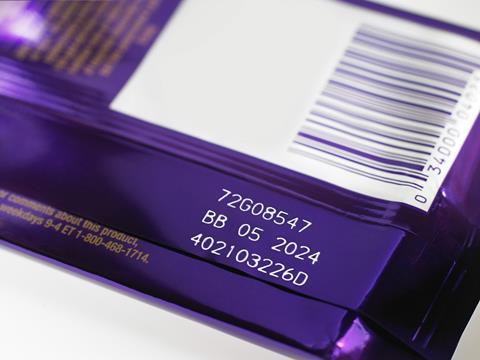 In this edition of the Spotlight, Markem-Imaje's product marketing manager, Adam Krolak, details how a transition into marking and coding with laser technology puts brands and manufacturers at an advantage in an industry-wide push for more sustainable and regulation-compliant packaging materials.
Today's manufacturing companies face a myriad of challenges. The well-reported list of issues includes maximising productivity, rising raw material costs, spiralling energy prices, and disruptions to supply chains. Also amongst these is the increased demand, from both consumers and regulators, for more sustainable product packaging. Whilst some things may seem beyond our control, in the area of supporting sustainability goals, technology is keeping pace with need… if you know where to look.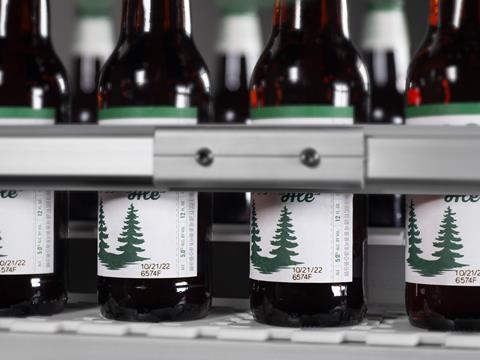 Evolving substrates
Naturally, the focus on reducing packaging's carbon footprint is creating a transition to more recyclable substrates, including mono-material films and compostable packaging. Several leading food and beverage brands aim to make 100% of their packaging recyclable globally by 2025, and to use at least 50% recycled material in their packaging by 2030.
In pursuit of these industry-wide and regulatory goals, forms of food packaging such as wraps and bags are now transitioning to PET and PLA films rather than polystyrene, and mono-films (PE and PP) as opposed to multilayer/multi-material solutions. Similarly, food and FMCG brands are moving from multi-material composites to PP or PE mono-films. Plus, rigid and semi-rigid containers, bottles, and jars are increasingly being made from mono or recyclable materials.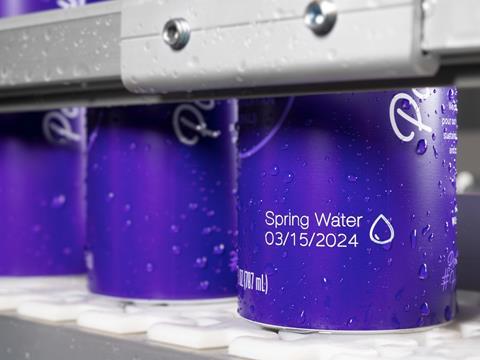 The coding solution
The global shift to sustainable and recyclable packaging materials in turn presents challenges in both maintaining marking and coding print quality and ensuring that the processes involved in this help achieve carbon reduction targets. The solution: laser coding!
This technology is inherently able to support sustainability goals on the production line through the benefits of being chemical-free, providing permanent codes and, through the latest innovations, reducing some of the energy requirements associated with laser coding. All the while it maintains compliant, high-quality, permanent codes – even on the latest recyclable and sustainable substrates.
Supporting recyclability
A chemical-free coding solution has historically been the preferred option for many manufacturers, particularly in food and beverage where regulations demand it. Laser marking and coding pave the way for a simpler recycling process.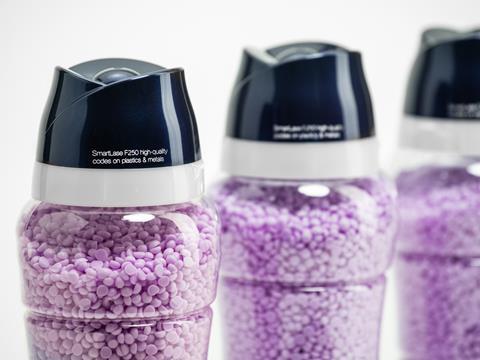 It may be stating the obvious, but with laser the code is permanent. This has always been a huge advantage for reasons of traceability, compliance, and brand protection. As we achieve more sustainability, this also becomes important for the circular economy. Permanent codes make it possible to track the packaging across the whole cycle. When, for example, a PET bottle is returned to the manufacturer, the code can be scanned, checked for the number of returns, and the bottle cleaned and refilled for sale. In this scenario, permanent laser codes facilitate the tracking of the packaging ensuring it is reused as many times as possible, and equally importantly, not over-used.
Innovating for greater benefits
Further progressing laser's advantages are the most innovative models which can help reduce energy use. Take, for example, Markem-Imaje's new SmartLase C600 laser, which includes an innovative, integrated air-cooling system – exceptional for the laser power and efficiency afforded. The C600 can offer up to 50% energy saving on cooling when compared to traditional water cooling and 33% when compared to air cooling.
As the industry prepares to meet today's unprecedented environmental challenges, there are proven technologies that can make a change today. Laser coding is already stepping up to the mark.
This content was sponsored by Markem-Imaje.