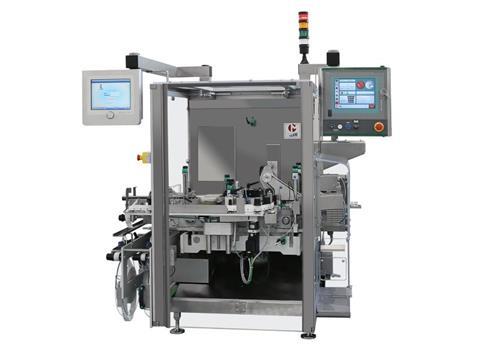 On October 18th, the Marchesini Group, alongside SEA Vision - the Group's longstanding Italian partner for vision systems for pharmaceutical and OEM industries - will be at the International Conference Industry 4.0: Trends in Pharma Manufacturing, Technologies & Packaging.
The conference, which will take place during the PHARMATechExpo trade show (from 17th to 19th October), will host the session entitled "Industry 4.0: Trends and Solutions in Pharma packaging" and will include a Roundtable on Track&Trace (Serialization and Marking). Speakers at the event will be Elena Stupatska, Product manager of the Neri Division of the Marchesini Group and Matteo Barbieri, R&D Product Manager of SEA Vision.
It will be an important opportunity to listen to what experts of the sector, the Ukraine regulatory bodies and pharmaceutical companies, have to say. Topics will include standards on Track&Trace in ex CIS states (especially Ukraine and Belarus, where there is always a growing demand for serialization and aggregation technologies for pharmaceuticals) and the deadlines to uniform the various relevant European laws. During the event, the Marchesini Group will illustrate the benefits offered by its serialization machines, among which the BL A309 and BL A415.
The BL A415 labelling machine is one of the solutions bought by InterChem Odessa - one of the top Ukrainian producers of pharmaceuticals and pharmaceutical substances - a customer of the Marchesini Group that will be attending the conferences. In May 2016, InterChem opened a new industrial complex to develop and produce modern and top quality pharmaceuticals, which a growing market such as Ukraine strongly needs. The plant worth 40 million Euro has quadrupled its production capacity and added capsules and powders in sachets to InterChem's range of products. One of the lines that InterChem bought is indeed made up of a BL A415, one of the models belonging to the large BL A family: machines for labelling and tracking cartons, whose features of versatility and reliability are their key strongholds.
SEA Vision's serialization system installed on the BL A415 can manage Level 1 devices, thus managing printers and performing the physical inspection of serialized codes or variable data printed on the cartons (lateral flap or on top side). However, this is only the emerging surface of the serialization solution. SEA Vision's Track&Trace complete solution covers from level 1 to level 3 and is composed by a Site Server, HMI Supervisor, beyond vision systems for serialization and aggregation equipped on the packaging machines. Thanks to a strong and configurable structure, this solution satisfies the needs related to the ever-changing traceability regulations that are coming into force throughout the globe.
More info: