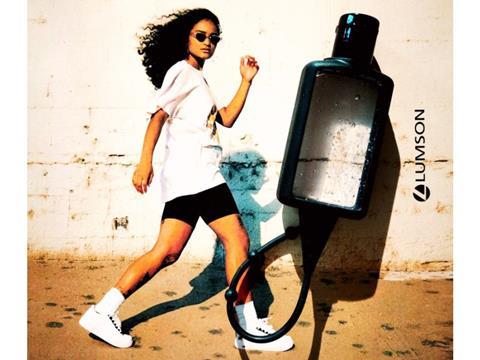 As a result of new market demands that see consumers becoming even more attentive and informed as well as preventative measures that are now an integral part of our daily routine, hand sanitizing gels have become products for everyday use.
Italian primary cosmetics packaging company Lumson reacted to the growing demand for hand sanitisers as "regular" consumer products with the aim to create a "practical, unconventional and functional" bottle called Gel in Jelly.
Gel in Jelly is comprised of a pocket-size 30mL bottle enclosed in a soft, silicone carrying case that is customisable with colour and with a brand logo. Featuring a portable carrying case with a hook system, Gel in Jelly can be attached to a purse, backpack, or belt. It is compatible with formulas that contain a high percentage of alcohol. The bottle can also be refilled and reused. Finally, Lumson says that the bottle features precise dispensing. The dispensing system ensures a precise and accurate dose and the intuitive opening system can be easily managed even with just one hand to facilitate on-the-go use.