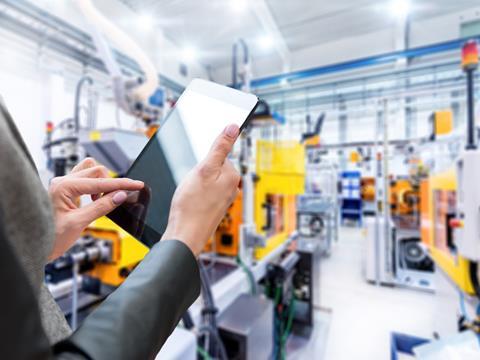 What are the key labelling trends we can expect to see in the coming year? Ken Moir, VP at NiceLabel , shares his predictions.
Q: What are the biggest trends you see impacting the labelling market in 2021?
A: "For me, one of the biggest trends is the move to convergence. Organizations are increasingly looking for integrated solutions for everything from artwork management to factory labelling and direct marking. Artwork management systems that deal with pre-printed packaging that often has content on it. That content is typically the same that the label management system uses for factory labelling, so it is likely that the two will integrate over time. More users also want to use one system for traditional thermal printing and for direct marking. This convergence is supported by the ongoing rollout of centralized label management systems that are able to interface with a wide range of devices performing a wide range of different functions.
Label management systems will also integrate with vision management systems as well as product lifecycle management systems, which are typically a rich source of data. Data services are likely to also see a significant growth across the labelling industry. The move to online remote labelling is helping generate more data and that will help provide actionable intelligence to many businesses. Printer manufacturers, for instance, will be able to tap into much more insight on how their printers are performing. Labelling system vendors will be better able to understand what features their customers are using and which they are not.
Q: What impact will the pandemic have on labelling vendors and resellers in 2021?
A: The Covid-19 pandemic will continue to have a significant impact on the sector throughout 2021. Change has already been driven by necessity. Across labelling, organizations have been forced to adopt new ways of working and often they have found them to be more efficient than what went before. Businesses now understand that they can work remotely and still be efficient. Vendors have reacted by modifying their tools and solutions. The same transformation is happening in the world of label management systems.
We have, for example added new personas and service roles for our channel partners, so that end users can allow them to participate in their label management systems and give them a role. Today, they can collaborate remotely and provide services, whether it is designing labels or configuring applications, and they can remotely monitor label volumes and types of labels printed, helping to provide a much better customer experience.
Q: To what extent do you see the move to cloud-based labelling accelerating in 2021?
A: The move to cloud-based labelling has continued to accelerate during 2020 and that migration is likely to continue through 2021 and beyond. The world changed completely during March this year, and labelling vendors had to change with it. These organizations increasingly had to adopt a cloud first approach in order to navigate a world of remote working and lockdowns. The channel has stepped up to the plate and helped manage labelling in the cloud as businesses have moved their labelling operations off-premise. Moreover, while data services and big data analytics can be carried out on-premise, it is typically much easier to do this in the cloud.
Q: How do you expect the labelling process on the factory floor to change in 2021?
A: We often hear the refrain that the last place to be connected to the Internet is the shop or factory floor. Covid-19 is beginning to change that. The factory floor now needs to be connected. That's because IT staff can no longer go from the office to shop floor. Most of them are working from home. This is a process we have seen beginning in 2020 and now in 2021, we are likely to see it accelerate further.
That's important because the factory floor is mission-critical for any manufacturer. If you think about CRM, that's been in the cloud but this has not been the case for enterprise resource planning (ERP) and especially for manufacturing execution systems (MES), which has always been decentralised. The reason why is that MES is also mission critical. Label management software providers can help in this instance by providing labelling that sits on the edge of a network and connects to the printers on the factory floor. Operating on the edge provides a hybrid on-premise proxy to support cloud connectivity and allows organizations to keep manufacturing, even if the cloud goes down. Organizations effectively get the benefits of the cloud, together with back-up to the mission critical printing on the factory floor.
Further to this there are now capabilities for organizations to use a single platform for designing and printing their labels and supply chain documents, this especially being a need for those working in warehouses to seamlessly design and print related supply chain documents from delivery notes to invoices.
Q: What advice would you give to businesses as they approach their labelling needs for 2021?
A: They need to not just start moving to the cloud but also to standardize and centralize their processes. It is a case of less is more. Cloud-connected printers are already here and we see uptake increasing through 2021, even though mass adoption has not yet happened. The solution has existed for some time but now there is a problem that it can help to address. With the advance of cloud-based label management systems, there is a need for cloud connected printers that leave zero footprint on-premise.
Q: How will businesses be able to ensure the quality of their labels next year?
A: This can best be achieved through vision inspection. These systems can help ensure that the barcodes and text on a label are perfect and, in turn, that the label is the way it is meant to be. We will see vision inspection systems fully integrating with label management systems in 2021. That gives businesses a closed loop and the reassurance of knowing that the printed label is what was meant to be printed.