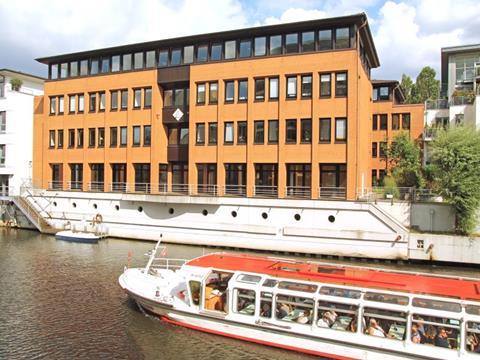 LEIPA Group GmbH, Schwedt/Oder, Germany, and Jacob Jürgensen Papier und Zellstoff GmbH, Hamburg, Germany, signed a cooperation agreement with effect from 1 October 2017, on the marketing of LEIPA's corrugated papers in oversea regions.
Jacob Jürgensen is a leading internationally active trading company with 135 years of experience on the world's markets. JJ, with its headquarters based in Hamburg and offices and partners all over the world, serves customers in Europe and overseas.
It focusses on full-service packages ranging from product consultation via logistics to warehouse solutions.
Peter Probst, CEO of LEIPA Group said: "We were able to find a renowned trading partner in Jacob Jürgensen for the sale of LEIPA liner. In addition to its customer contacts and distribution expertise - JJ offers mainly a high product-related understanding.
That is an asset which our customers highly appreciate. One of the key objectives of the cooperation is to offer customers both in the markets of North Africa, the Middle East, the Indian sub-continent and in South-East Asia, a highly professional market cultivation.
For the launch of PM 5 in 2018, it opens up another chance for LEIPA to not only focus on key European markets, but to also achieve a structured and global distribution of the additional capacity of white top testliner".
Jacob Jürgensen and LEIPA share the background of a long company tradition and the independence of successful and reliable family-owned enterprises. Both companies know each other from their cooperation at the time when LEIPA acquired the Schwedt site.
Customers have learned to very much appreciate the added values resulting from this partnership.
Stefan Prodöhl, Managing Partner of Jacob Jürgensen said: "We are once again able to expand our product portfolio thanks to the close cooperation with LEIPA. It allows us to offer our customers a larger product range from a one-stop shop.
Our customers will benefit from the cooperation and we will strengthen our market position. The cooperation we have just started falls in line with our successful cooperation with LEIPA in the 90s." After having acquired a 49 % share in the traditional Hamburg based company Gratenau & Hesselbacher at the beginning of 2017, LEIPA takes another step to strengthen its global distribution network.
For Jacob Jürgensen, this cooperation means, in return, an expansion of its portfolio by uncoated and coated white top testliner from one of the most renowned liner manufacturers.
More info: