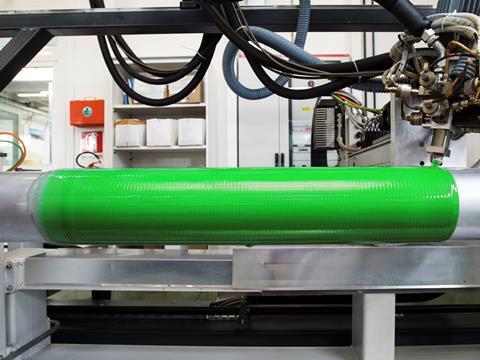 Specialty chemicals company LANXESS has developed a new range of MDI polyether prepolymers containing renewable, bio-based raw materials.
Marketed under the brand name Adiprene Green, LANXESS says that the products are suitable as replacements for existing fossil-based polyether prepolymers to manufacture highly durable polyurethane (PU) elastomers.
When developing the new products, the company's main objective was to create a range of bio-based prepolymers which allow the PU processor to produce components with a reduced CO2 footprint. Depending on the system, a reduction of CO2 between 20% to 30% is reportedly possible compared with fossil-based prepolymers due to the use of polyether polyols based on starch.
The share of bio-based raw materials varies between 30% and 90% dependent on the targeted system hardness. At the same time, according to the company, existing PU processing capabilities would remain applicable and the properties of the final polyurethane elastomer would be similar to established elastomers based on fossil-based polyether, or even better.
Dr. Markus Eckert, head of the LANXESS urethane systems business unit, says: "At LANXESS, we have a clear sustainability strategy. With the goal to be climate neutral by 2040, we are building on our established and successful commitment to climate protection. The first major projects have already been launched. By using our new Adiprene Green products, customers can benefit from our journey to climate neutrality."
According to a press release from LANXESS: "Adiprene Green prepolymers are easy to handle – they are processed in an identical manner to conventional prepolymers. No modifications to material handling, process temperatures, or mixing ratios are necessary. In addition, the reactivity profile and demolding times are similar to fossil-based polyether prepolymers."