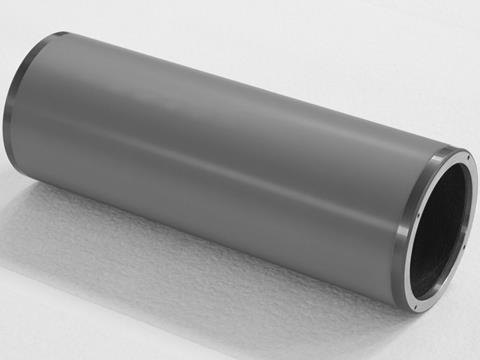 At LabelExpo Europe, Zecher will be informing their trade visitors once again about the latest anilox technologies with the help of a team of experts at stand E54 in hall 4.
Ms Anais Rath, responsible for Marketing at Zecher, sees LabelExpo as one of the most important trade fairs in Zecher's event calendar: "Label printing is a rising market segment for us, in particular because packaging is increasingly being used as advertising space and thus high quality printing is required. We are responding to the increase in the number of customers this year with a larger exhibition stand and are already looking forward to beating our number of visitors from the last LabelExpo."
The launch of advanced solutions
With the innovative SteppedHex engraving, Zecher is offering new opportunities for improved print performance and responding to the increased customer requirements. In addition, the anilox roller manufacturer will present laser cleaning as a new service in their portfolio. You can experience the performance of Zecher's anilox rollers at Nilpeter's stand 7B35/7B39 at LabelExpo where you can see their machine demonstrations.
Innovative SteppedHex engraving optimizes printing performance
Since the launch for all applications last year, the SteppedHex engraving from Zecher has already attracted a lot of interest. The tried-and-tested SteppedHex technology is based on an application of the parameters of 60° engraving, while offering an alternative to it and additional benefits.
- Increased resolution without loss of volume
- Improved emptying performance
- Uniform and homogeneous ink-transfer
- Suitable for all inking systems
- Opportunities for cost-saving
Laser cleaning gently eliminates all residues
Conventional procedures remove only part of the accumulated residues concerned. Zecher's laser cleaning system from LaserEcoClean gently eliminates all ink and varnish residues. Mr. Jörg Rohde, Head of Applications Technology at Zecher GmbH, is convinced by this system's cleaning performance:
"After the cleaning process, the pick-up volume of the anilox roller can once again be used to its full extent, and printers benefit from the same uniform inking performance as before." As a relatively low-power laser beam is used, the temperature of the ceramic surface is well below the material's melting point, which prevents any damages to the outside of the anilox roller.
More info: