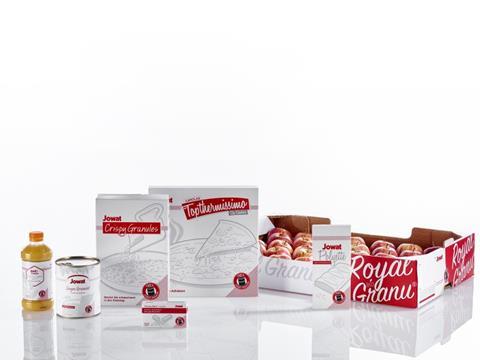 Jowat will attend this year's FachPack to present its portfolio of high-performance PO hot melts for the bonding of cartons, trays and folding boxes. Offering a 360° service concept, Jowat caters to the entire value chain within the packaging industry.
The company will showcase its innovative adhesive solutions for results in end-of-line processes at the FachPack 2018: high-performance PO hot melts from the Jowat Toptherm® series. Tailored specifically for their individual applications, these hot melt adhesives deliver perfect results, not just in the assembly and sealing of folding boxes, cartons, paper packaging, trays, wraparounds or special shelf-ready formats. They are equally important solutions for challenging environments such as food safety, thanks to their mineral oil barriers, efficiency and sustainability. These PO hot melts are approved as food packaging according to food laws and qualified for use on a variety of barrier coatings. Through high yield and clean processing, minimised maintenance and downtimes, the hot melt adhesives can make an important contribution to efficient processes.
Jowat alsosupports modern packaging processes with a 360° service concept and proves once again the message communicated by its slogan in the trade fair year 2017/18: profound understanding of the innumerable (adhesive) applications within the packaging industry, in-depth analyses of the bonding processes, technical support for specific applications, assistance throughout the process chain and permanent quality assurance. In a nutshell: Understand, Bond, Perform. Visit Jowat at the FachPack in Nuremberg, Hall 2, Stand 2-326, from 2527 September 2018.